Flaunt Your Style: 9 Awesome Contact Lens Case Ideas for Every Occasion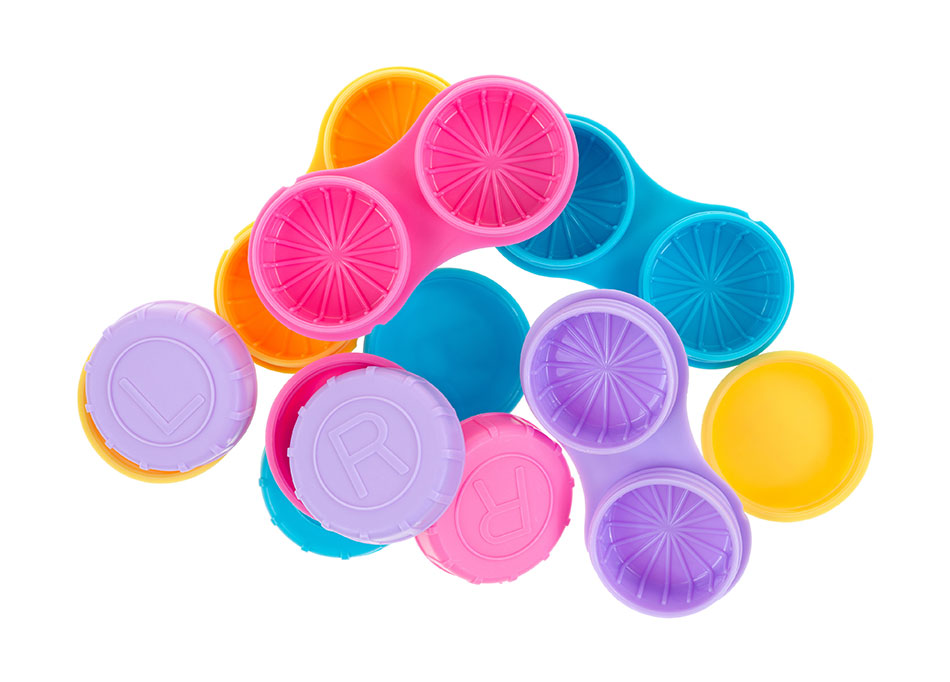 Millions of people wear contact lenses to improve their vision. Because of this, it's boosted contact lens sales to an industry worth over $324 million. In addition to the lenses themselves, contact wearers need solution, a supply of lenses, and contact lens cases to keep those tiny medical devices safe.
But not everyone likes the boring white lens cases that you can get at a local pharmacy. Just like with glasses, contact lens cases can serve as interesting and fun accessories.
Not sure what case to go with? What about if you want a case for different events, occasions or outfits? We've compiled this list to help you find the perfect contacts case for you. So keep reading to learn more!
1. Everyday Options
If you want some simple cases that you can quickly grab and match to your outfit, consider getting a few in a variety of colours and patterns. These will be less expensive than some more extravagant options. They will also allow you to mix and match cases to your outfit, style or mood.
Try looking for some neutral coloured cases like white, black and brown. Because they match with almost anything, these are easy to grab in a hurry. Also, get some bolder colours like red or purple to spice it up. You can even go with patterns like polka dots or leopard print. Variety makes life interesting!
2. Something Fancy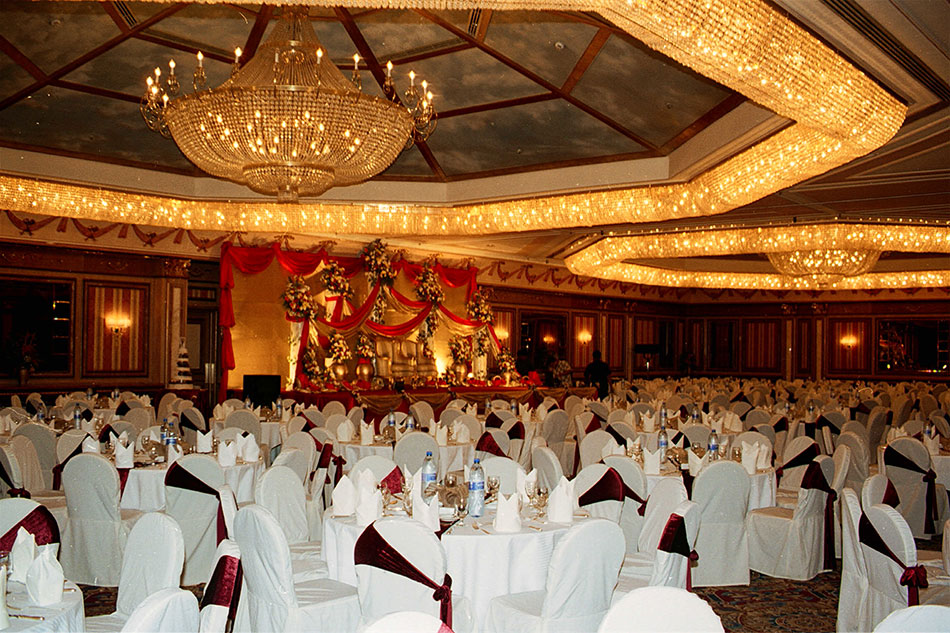 Do you have a company party to attend? What about a wedding? Or an anniversary party?
Whatever occasion you're headed to, you wouldn't wear an outfit you'd throw on to go grocery shopping. So why would you stick with the same old accessories and lens case that's been in your purse for the past few months?
Instead, upgrade your case to something a little fancier. Look for one covered in crystals or rhinestones for some sparkle. Or go really classy and get a genuine leather-bound contact lens case.
3. For the Kids
Kids age 8 and younger are usually given glasses to help with vision issues. However, older children and teenagers often wear contacts, just like adults do.
As you probably know, kids tend to easily lose things that they don't really care about. Try and get them a lens case that they actually like so they'll be more likely to get attached to it. Once they love it, they'll keep an eye on it.
You could go for a case with their favourite cartoon or movie character on it. Or perhaps they really like cute things like teddy bears or cupcakes. You can find cases that feature these child-pleasing objects.
There are also ones for kids who like science, aliens, space, etc. Do your research and find cases that your kids will love. Even better: let them help pick it out.
4. Seasonal Cases
Just like how you can have a new case for each of your outfits, you can also change cases based on the season.
Summer: Look for a beach-themed case. Or perhaps a simple one in sunny yellow.
Fall: Autumnal colours like orange, rich yellow and browns look great. You could also go super specific with a Halloween-themed case.
Winter: If you celebrate Christmas, a red and green case is perfect for this season. For a more general winter-themed case, it's easy to DIY a snowman one.
Spring: Florals for spring might not be groundbreaking, but they work! Look for some nice floral patterned cases to match the happy springtime feels!
5. Personalized Case
Going with a personalized case is simple and stylish. You can have a case engraved or decorated with your initials, name or a special symbol. Consider a metal or leather case to really make it special.
6. For Travel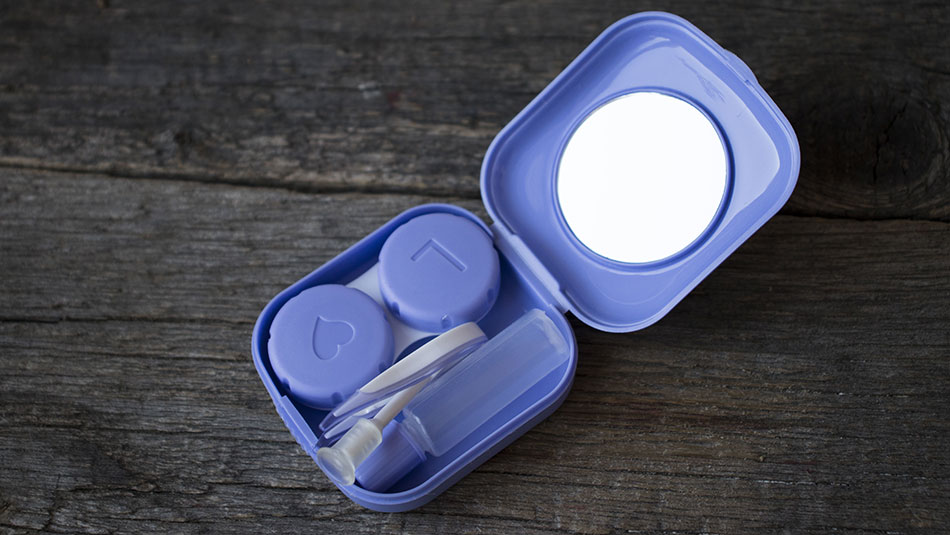 When traveling, you always run the risk of losing your items or bags. A special contacts case that you treasure might not be the best thing to bring on a long trip. After all, it's possible that you could lose it.
That's why you should have a case that you designate for trips. There are even cases designed specifically for travel that can go in airline bags and transport contact lens solution. They're even compact enough to fit in the tiniest carry-on bags.
7. Go Vintage
Do you like poking around thrift stores and flea markets? Is your aesthetic vintage or second-hand item driven?
If that sounds like you, why stop with your wardrobe and home decor when you could get vintage accessories as well? Vintage contact lens cases will be unique and interesting. So when you next find yourself at an antique show or flea market, keep a sharp eye out!
You can also browse online stores for unique and antique case options.
8. DIY Case
Not finding anything ready-made that's catching your eye? That might be a sign that it's time to make your own special lens case!
There are lots of patterns and tutorials you can follow online to create the contact lens case of your dreams. You can also DIY a number of the ideas we've already discussed.
Becoming an avid DIYer will help you save some money. You'll also be able to create exactly what you have in mind. Plus, you'll get a one-of-a-kind case to show off.
9. All-in-One Contacts and Glasses Case
Most people don't, and shouldn't, wear contacts 24/7. This means that breaking out your old pair of glasses is necessary once in a while.
Get a case that can hold both glasses and contacts for the ultimate convenience in a case.
Contact Lens Cases Can Be Fun!
Contacts are a part of many people's everyday routine. Why not spice up that routine by switching up your plain old white contact lens cases for some fun and interesting options?
A bonus to having a cool case is that you're more likely to keep your eye on it. There's nothing more annoying than losing your contacts. With a fun case, you'll be sure to have it on you at all times.
Contacts can help with vision issues, but they aren't a cure-all solution for eye health. Read this guide to learn more about how to protect your vision.