5 Last-Minute Getaways for Canada Day Weekend
Easy travel ideas for 5 Canadian Provinces
Canada Day is just around the corner! If you haven't booked something fun yet, don't worry! We've researched 5 of the best day trips and last-minute getaways for the Canada Day weekend. So stop procrastinating! Grab a cuppa and follow our Canada Day weekend guide...
Oh, Canada! A weekend guide to 5 Canadian Provinces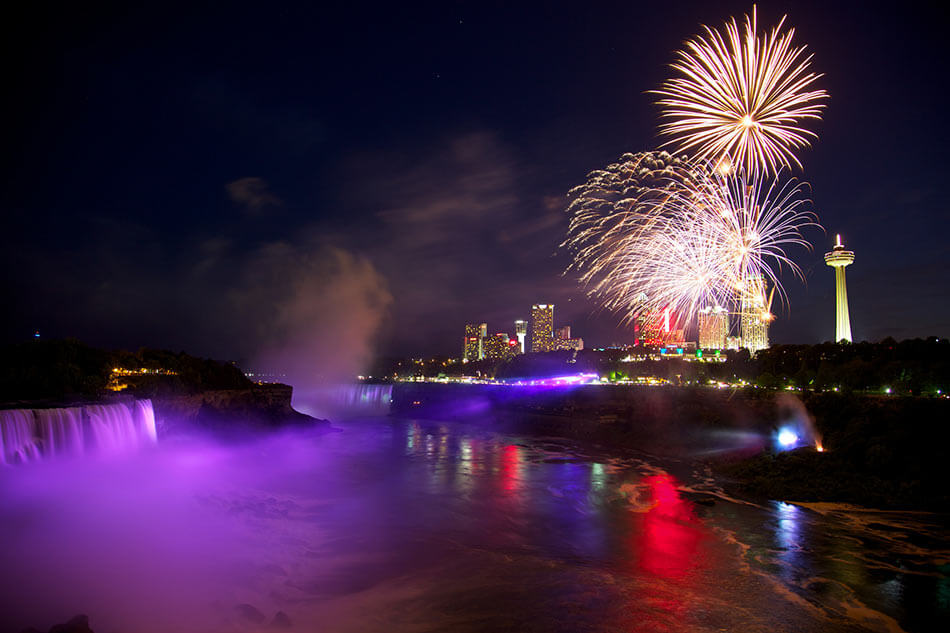 1. Weekend Getaway - ON:
You've never seen Niagara Falls if you've haven't seen it from above. With SightSee, a TripAdvisor awarded company, you can book a fantastic Day/Night combo tour that includes a cruise to American Falls, Bridal Veil Falls, and Horseshoe Falls. A trip to Skylon Tower and the tunnels behind the falls are also included.
If you miss the lights this weekend, you can always return on any of these dates. What a fantastic way to spend any weekend!
Victoria Day weekend May 18-21
Memorial Day weekend May 25-28
Canada Day July 1
Independence Day July 4
Civic Holiday Aug 6
Labour Day Sept 3 -- Niagara Falls Labour Day
Thanksgiving Oct 8
Prefer Toronto? Here's an amazing "must-do" list featuring lovely accommodations in this vibrant city. For Toronto's cultural and culinary hot-picks, check out Time Out Toronto.
2. Weekend Getaway - QC:
Want a taste of Europe in Canada? Book your weekend getaway in Quebec! This French-speaking province offers the best of city life and nature. Enjoy the arts and culture of Montreal or Quebec City, or the numerous pristine nature parks throughout this stunning province.
Love nature, but hate roughing it? Then, glamping is for you. This list of unusual cottages, cabins, and treehouses are destinations in their own right.
How about a Hobbit-inspired cottage to enjoy your "second breakfast" in the wild? If Chez Hobbit is booked, you'll also find yurts and teepees on that list, so give it a look-see!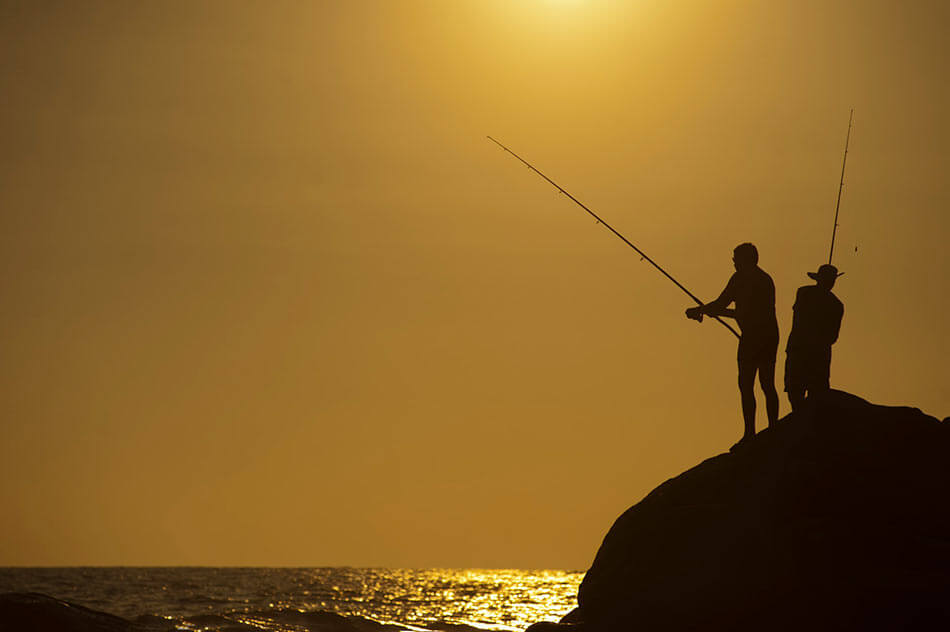 3. Weekend Getaway - PEI:
Known worldwide for their mussels and delectable Malpeque oysters, PEI is an east coast getaway that should be on your list. Romantic couples adore beach walking amongst towering red arches, carved from nature. Families love spying wildlife and picturesque lighthouses. Plus, fans of "Anne of the Green Gables" will be delighted to explore the island that Anne and the author, L.M. Montgomery, called home.
4. Weekend Getaway - AB:
Alberta has some of the most picturesque areas of Canada: glaciers, lakes and waterfalls, lantern-guided cave tours, and the fantastical Hoodoo rocks of the Badlands. It's easy to spend several weeks researching Alberta, let alone visiting it! So, just choose one area I've mentioned above and really explore that. You can always return to see more!
If hotels are already full, check out Expedia's condo and apartment rental section. To find this option, simply adjust Expedia's filters on the left-hand side of their page, as shown below.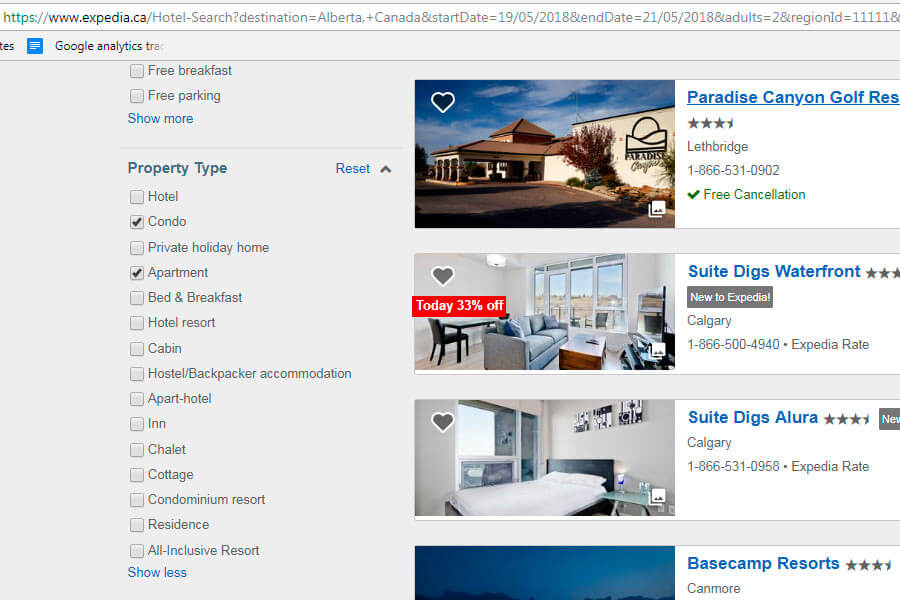 5. Weekend Getaway - BC:
Summer is
off-season in Whistler
, so it's fairly easy to find condos for rent via Airbnb or HomeAway. Whistler is super-close to the gorgeous
Scandinave Spa
, or you could day-trip from Squamish or Vancouver.
Trips to Vancouver Island and the surrounding islands are always popular this time of the year. So if hotels there are already full, consider a day trip. In Victoria, whale watching with Prince of Whales runs every 30 minutes, so you're bound to find a suitable time slot. And who doesn't love afternoon tea at The Empress?
If all else fails, try these "first-come, first-served" campsites listed on the BC Parks website.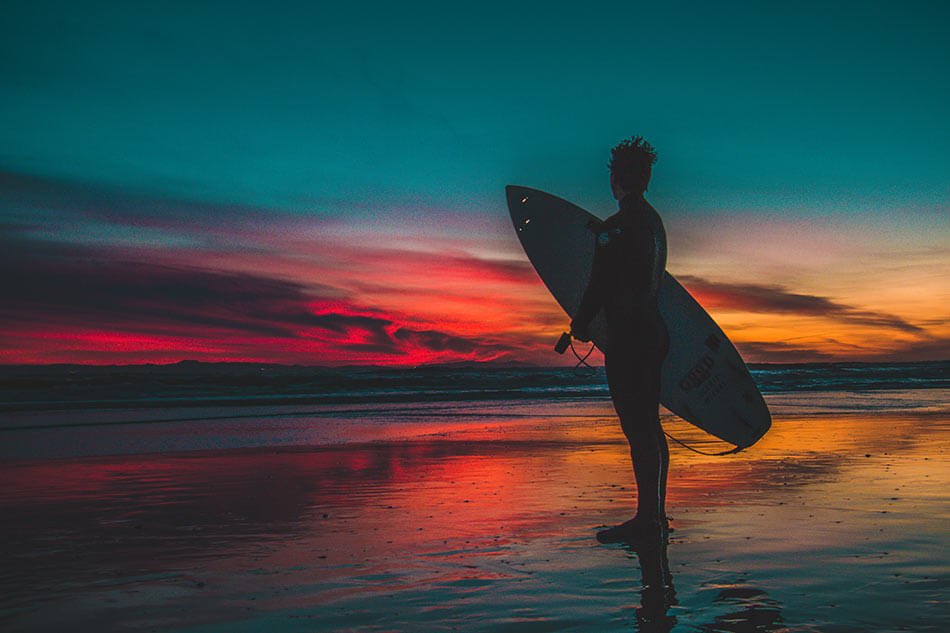 Longer trips: I hope you enjoyed this shortlist of fun Canadian weekend getaways. If you've got a week or so to explore Canada's Northwest Territories, Nunavut, or The Yukon, stay tuned. Canada's Arctic Circle has so much to see, it may get its own blog post!
Travel Pro Tip:
To prevent mineral deposits and other nasties from harming your eyes, throw out your contact lenses after spas, swimming pools, or saunas. Wear daily disposable contacts instead. Order yours from perfectlens.ca today!