Contact Lens Tips: How to Feel Great Every Season!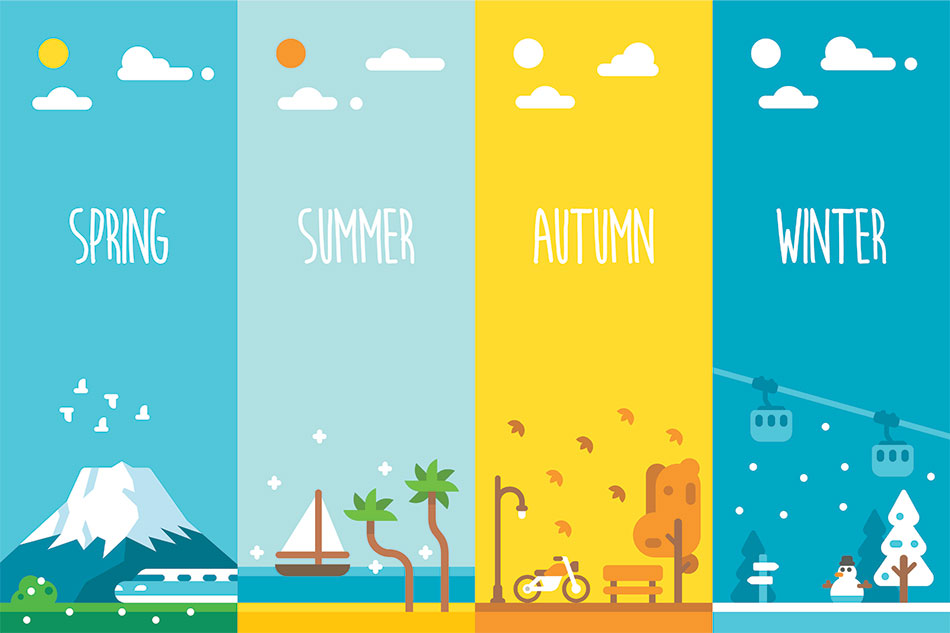 Every season has its downsides. Winter can be too cold, fall too windy, spring too rainy, and summer too hot. But for contact lens wearers, the changing weather can bring on something even worse — seasonal irritations.
Humidity, dryness, allergies, seasonal activities and UV rays can all make wearing contact lenses feel like a chore. To get you through the year, we've put together a list of our top contact lens tips for every season.
Spring Contact Lens Care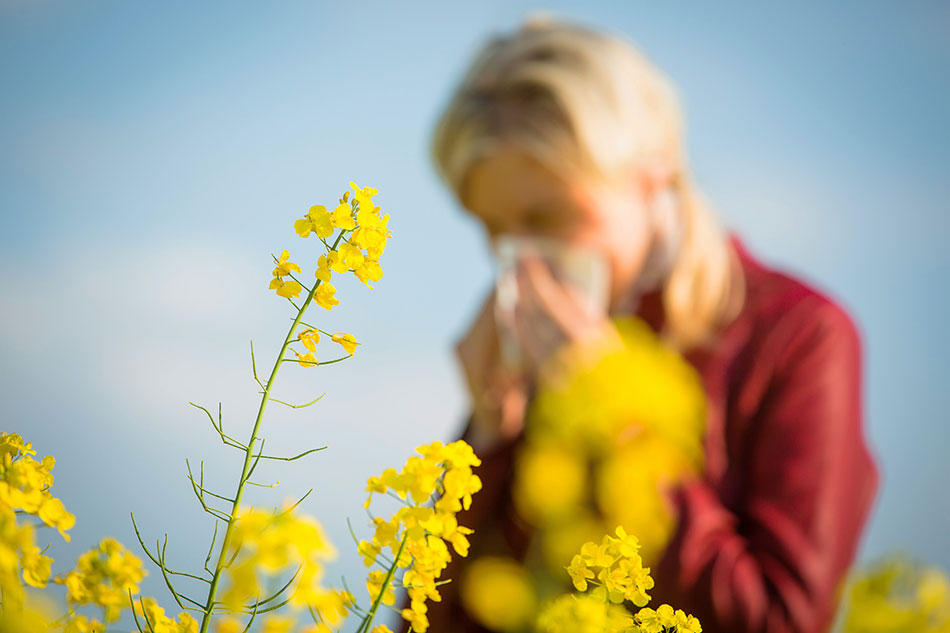 Many contact wearers look to spring with a mixture of anticipation and dread. Spring is, after all, the cruellest season for anyone with allergies and less than perfect vision. Potential irritants are everywhere.
Allergens in the air can become trapped between the surface of the eye and the contact lens. This can cause serious discomfort, and the eyes must produce more tears to flush them out. Not only that, but the eye's overactive tear gland can create protein deposits that stick to your contacts. The only way to prevent this buildup is to follow a strict contact lens regimen.
To tackle the allergen itself, you can try one of the following tips before your reactions get too bad. Use a bulb syringe, or Neti pot and saline solution, to flush out your throat and nasal passages. You can also buy over-the-counter decongestant eye drops, steroidal nasal sprays and antihistamines.
If your symptoms become chronic, it may be time to visit your doctor. He or she might prescribe corticosteroid eye drops or administer immunotherapy shots. Whatever treatment you choose, most eye care professionals recommend also making the switch to daily disposable contact lenses. Daily disposables make life easier by ensuring you have a new, sterile pair of lenses every day.
Summer Contact Lens Care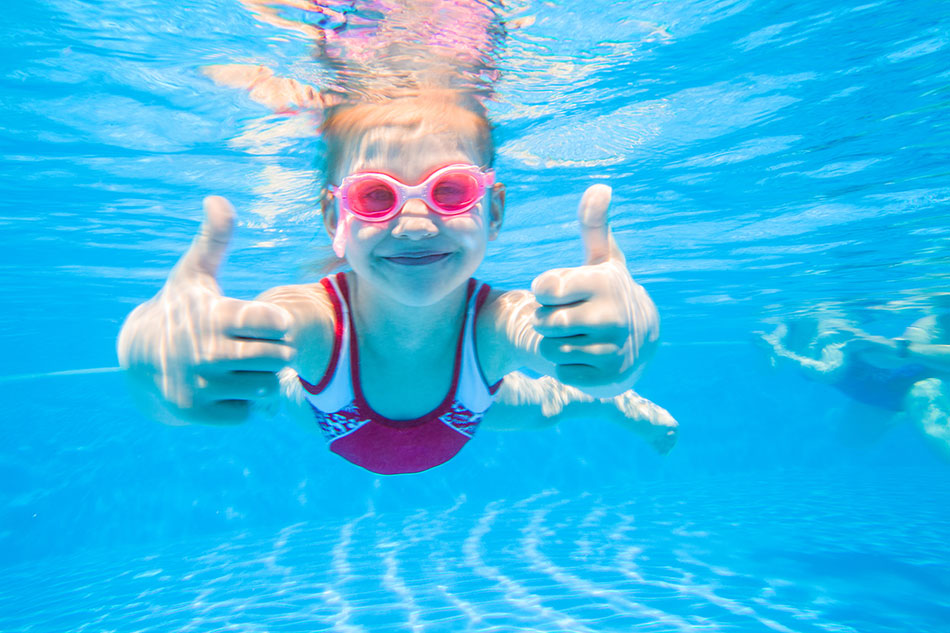 For many, summertime means three things: sun, sea and sand. Unfortunately, all three of these things are red flags for contact lens wearers!
UV Rays
UV radiation exposure can be incredibly damaging to the eyes. Overexposure to these damaging rays can cause tissue damage.
The lens absorbs UV rays that pass through the pupil, and this can contribute to the development of cataracts. The effects of UV exposure build up over time. So you may think your eyes are unaffected by the sun, but the invisible damage is already happening.
There are contact lenses that offer additional protection against UV rays. Acuvue contact lenses offer some of the best protection. But the American Optometric Association recommends wearing sunglasses that block 99 to 100 percent of UV-A and UV-B rays, whether you wear UV-blocking contacts or not.
Seawater
The sea poses its own threat to the health of your eyes. You should never get your contact lenses wet with anything other than contact solution. Water, even tap water, can contain many pathogens that can lead to severe ocular infections.
According to the American Academy of Ophthalmology, no one should irrigate their eyes with water. Emergency situations are the exception to the rule. Tap water isn't salty enough for the eye, whereas sea water is way too salty.
Seawater also contains any number of microorganisms, pollution, sand and bacteria that can seriously harm your vision. Always remove your contact lenses before taking a dip. This will help you to avoid trapping any of those irritants in your eye. Also, invest in a pair of swimming goggles. No, they don't look cool, but neither does conjunctivitis.
Fall Contact Lens Care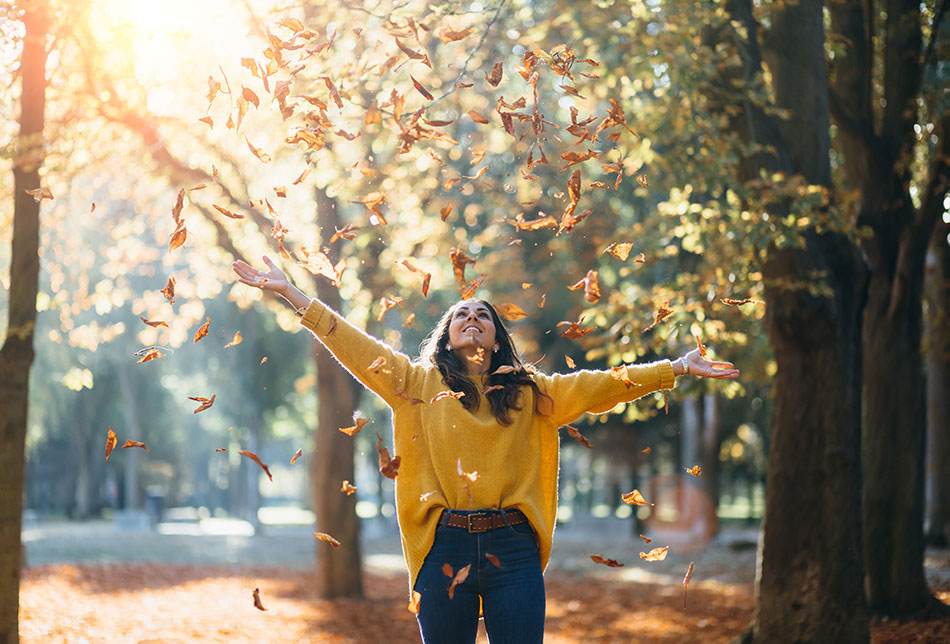 Fall is the best season. Boots replace sandals, sweaters come out of the closet and Halloween is on its way. But for contact lens wearers, fall also means dry eyes. Having dry eyes might not sound like too much of an issue, but a lack of moisture in the eye can have serious consequences.
Dry eye syndrome happens when the eye is not sufficiently lubricated. When the lacrimal glands cannot produce enough tears, it causes a scratchy, burning sensation. People often experience redness, unusual discharge and even blurred vision.
Experts estimate millions of adults in the US are affected. Compared to other demographics, this condition is most commonly found among older women. Dry eye occurs more frequently during the windy fall and cold winter months. It is often a significant problem for contact lens wearers.
Eye care professionals recommend using lubricating eye drops or artificial tears as treatment. It's also wise to take regular breaks from computer work. If none of these things help, as always, see your eye doctor.
Your doctor may recommend switching to a daily disposable contact lens that's proven to add moisture to the eye. For example, Focus Dailies' AquaComfort Plus lenses feature blink-activated moisture technology while CooperVision's Proclear lenses are made from hydrogel with high water content.
Winter Contact Lens Care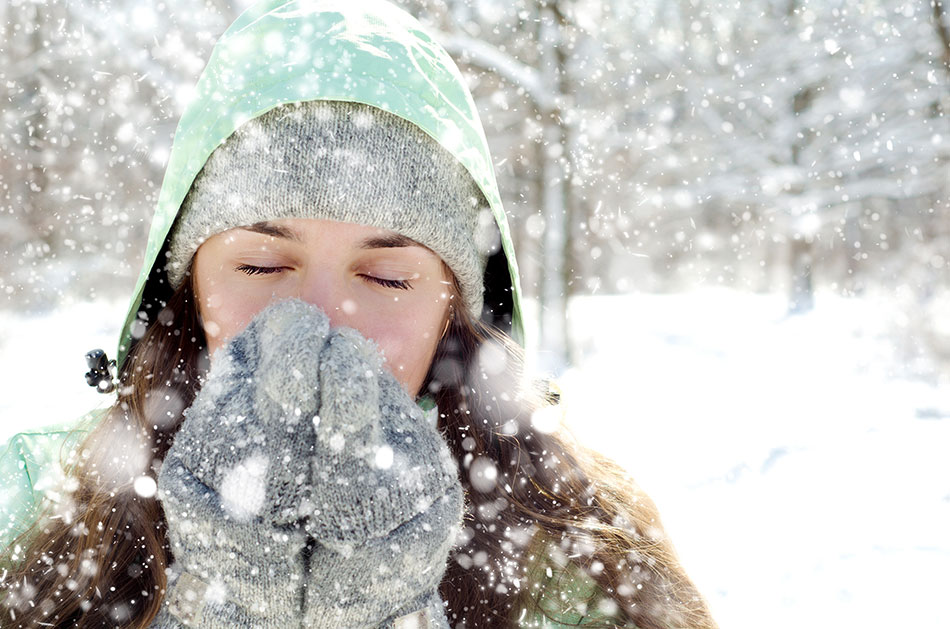 When winter comes around, the temperature drops, but so too can the humidity. This only means one thing for contact lens wearers: dryness. Yes, more dryness. An even drier dryness than you endured during the fall.
Winter can be more problematic than fall. Not only do you have cold, dry air to contend with outside, but you also have dry heat to deal with inside. However you warm up your home, the resulting heat can suck out all the humidity. As we've already covered, contact lenses must stay moist to remain comfortable.
Consider investing in a humidifier to fight off dryness indoors. When outdoors, wear sunglasses whenever you can. Not only will they help protect your eyes from the wind, but they will also shield your eyes from harmful UV rays. Also, keep a bottle of lubricating eye drops or artificial tears with you when you're out and about. Should your eyes feel very irritated and the drops don't work, consider removing your contact lenses. If you use daily disposables, you can pop in a new pair as soon as the irritation clears. If you don't use daily disposables, then make sure to clean and store your lenses properly.
Improper cleaning and storage of contacts is one of the biggest causes of eye infection. Always empty your contact lens case, clean it and fill it with fresh solution before you put your lenses in it. Topping it up not only dilutes the solution, but also offers an open invitation to bacteria to hang out in there.
Keep Your Eyes Happy All Year Round
So, that's it! Follow these contact lens tips to keep your lenses clean and your eyes healthy from spring right through winter.