A Parent's Guide to Getting Contact Lenses for Your Teen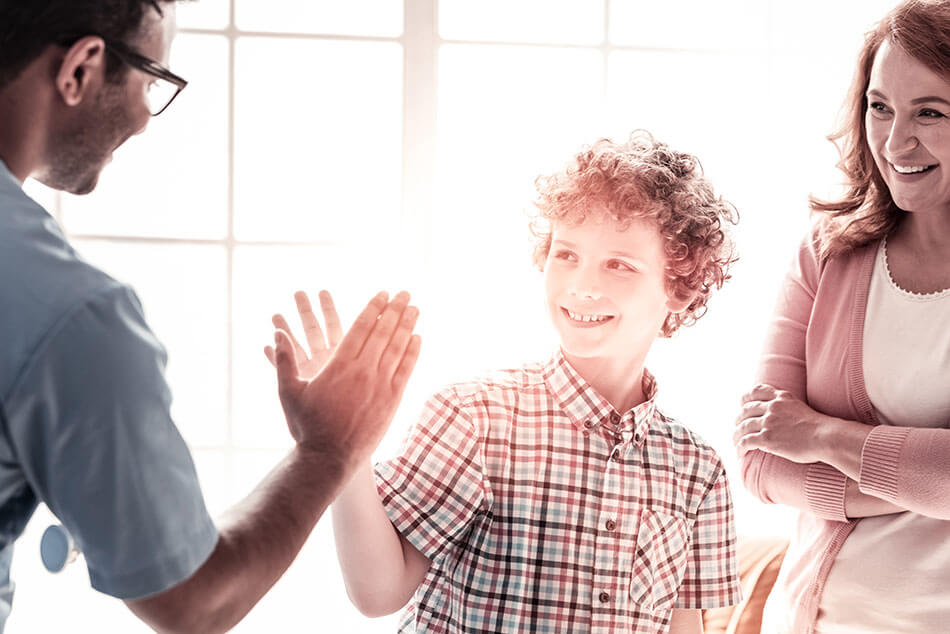 Thinking about getting contact lenses for your teen? There are a few things you should know first.
More than 70 percent of Canadians wear either glasses or contacts. For many young people, contacts are appealing for a variety of reasons. Wearing contacts can boost self-confidence and open up the possibility for new activities.
Contacts are a great choice for many teens with glasses. However, as a parent, it's up to you to help your teen get the information they need to wear contacts properly and for the right reasons. Let's review some of the common questions and concerns that parents and teens have about switching to contact lenses. After all, an informed decision is always a better decision!
How Old Do You Have to Be to Get Contacts?
There's no age limit for contact lenses at all. They can be worn by everyone from babies right up to senior citizens. However, most parents don't want their kids wearing contacts until they can successfully put them in and take them out without help. That's why most children start wearing contacts between age 11 and 14.
Age isn't the real question - it's whether or not your teen will be able to responsibly take care of their lenses. You should talk to your teen and your eye care provider to make this decision together.
Why Switch to Contact Lenses?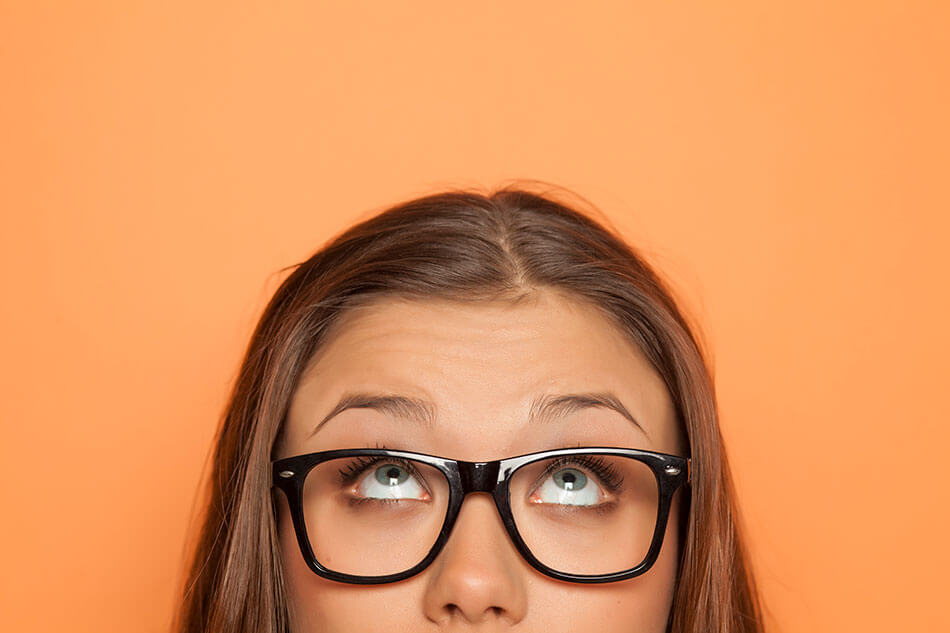 You might wonder why your teen wants contacts instead of glasses.
One reason might be self-esteem. It can be easier to feel confident and accepted by their peers when they aren't wearing glasses.
Your teen might even feel like they can express themselves better when they wear contacts. Contacts may also make life easier for teens who play sports. Contacts don't interfere with gear and they allow for an unobstructed view.
What Does It Take to Care for Contacts?
Today, cleaning and caring for contacts is easier than ever before. All your teen needs is a contact lens case and a bottle of multi-purpose solution.
They may prefer daily disposable contacts, which don't even need to be cleaned and stored. With daily lenses, you simply throw them out at the end of the day, which is ideal for many teens.
If you're worried that they won't care for their multi-use contacts well, you probably have nothing to worry about. Many eye care professionals say that children and teens clean their contact lenses more carefully than most adults do.
After many years of wear, adults tend to get more casual about caring for their lenses. Young people are more likely to carefully listen to their eye care provider's directions.
Do Contacts Require a Prescription?
Contact lenses are considered a medical device, so they can't be worn without a prescription. It's important that they're properly fitted to the eye — if they're not, the result can lead to serious health issues.
It's important for teens to see a good eye care practitioner before getting contacts. These professionals will write a prescription for the right power, shape, size, and brand of lenses.
You are legally required to have a prescription when you buy contact lenses, even if the contacts don't have vision correction. You still need a prescription for colored and special-effects contacts.
Contact lens fittings aren't painful, and your teen might even enjoy the process. The doctor can usually do the fitting at the same time as a regular eye exam.
Do Contact Lenses Cost More Than Glasses?
There's really no way to make a general statement about the cost of contacts versus glasses. Just like with glasses, contact lens prices can vary. The prescription, brand, and replacement frequency all affect the cost of contacts.
You can call your eye care practitioner to ask for a price range so that you have a general idea of the cost. Make sure to factor in the cost of a storage case and cleaning supplies, too, although they don't tend to be very expensive.
If you choose disposable contacts, there will be no need to buy cleaning solution and a storage case. Daily disposables can cost just $1 a day.
Your teen should also have a pair of glasses for backup, even after they make the switch to contacts. Their glasses may last longer when they wear them less often, but they should always have a pair just in case.
What Happens if a Lens Is Torn or Lost?
Talk to your eye doctor about what needs to happen if a lens gets lost, torn, or otherwise damaged. Of course, if the lenses are disposable, your teen can just put in a new pair without worrying about the old ones. Ensure that they never put damaged contacts in their eyes. This can lead to damage within the eye itself.
Are Contacts Uncomfortable?
Today's contact lenses are designed to be much more comfortable than the contacts of the past. They're made of a soft material that your teen likely won't even notice while they wear them. Eye doctors use sophisticated tools to ensure a great fit on the eye, so the lenses shouldn't be uncomfortable in any way. However, if the lenses accumulate dust, dirt, or allergens over time, they will become uncomfortable. That's why proper cleaning and regular lens replacement is important.
Is It Hard to Put Contacts In?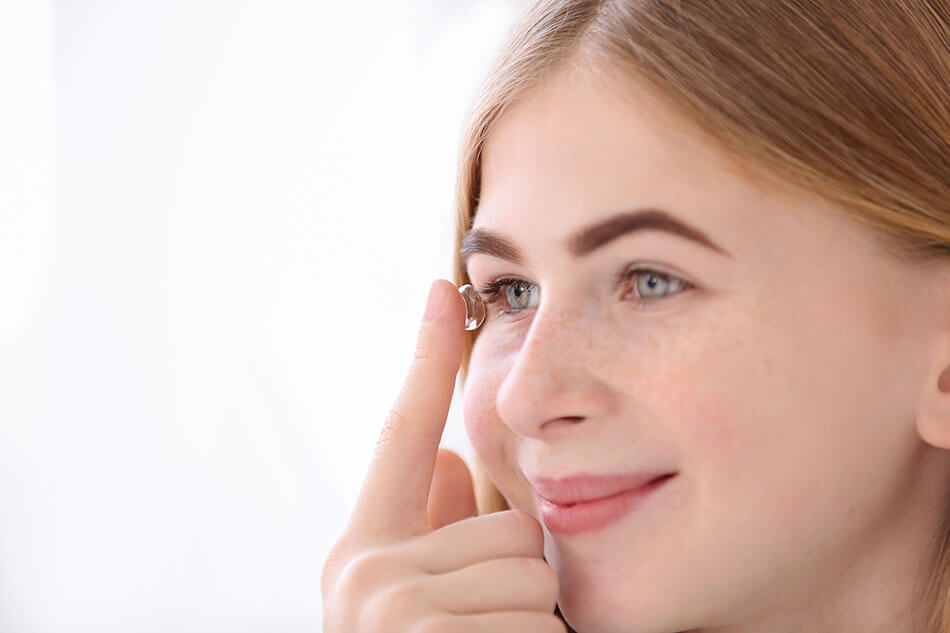 There is often a learning curve for putting contacts in the first few times. We naturally don't want to touch our eyes, and your teen might struggle with the process at first. However, your eye care practitioner will provide tips to help your teen get through the process. After your teen has gotten some practice, though, putting in and taking out contacts will become easy, and won't add much time to their daily routine.
Ready to Get Contact Lenses for Your Teen?
If your teen thinks getting contact lenses is right for them, hear them out! There's no reason why they can't easily make the transition from glasses to contacts.
And once your teen has their contact lens prescription, be sure to check out our full list of available contact lens options.