The Quick Guide for Coloured Contact Lenses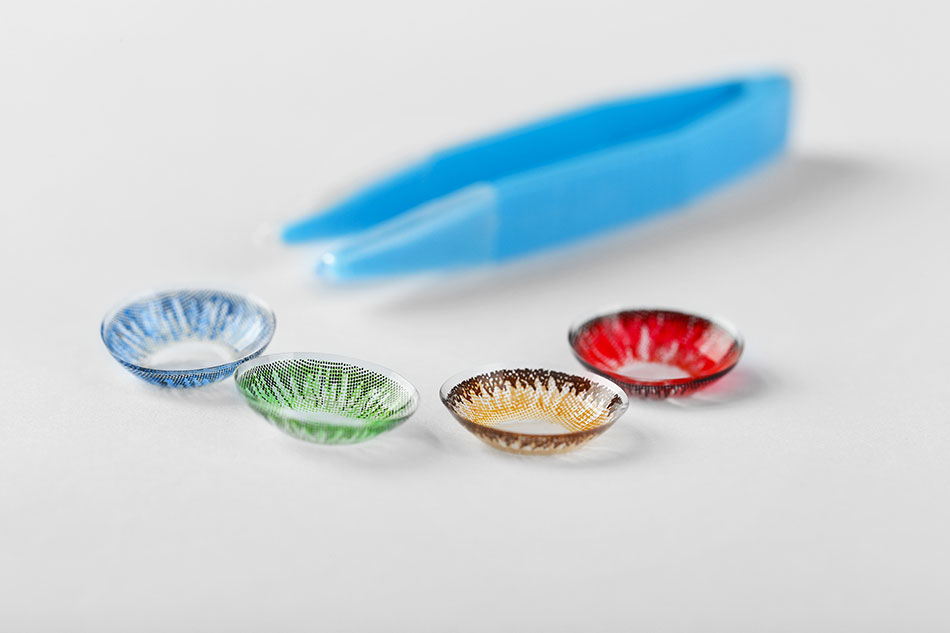 Are you feeling in the mood for a colour change? Or do you want a bit more sparkle and shine to your natural eye colour?
Whatever the case, coloured contacts are your answer. Coloured contacts are perfect for changing your eye colour drastically or simply enhancing it. Read on for some quick tips on the types of coloured contacts, picking the right colour, and how to safely care for them.
Types of Coloured Contact Lenses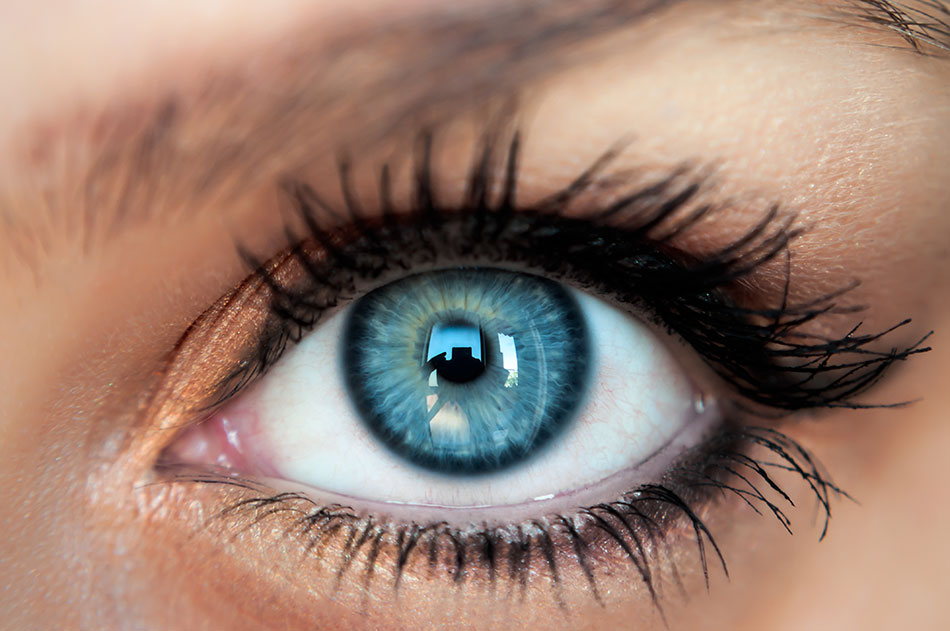 Coloured contact lenses are not completely coloured. If they were, you'd see life through a haze of brown, green, or blue. Instead, the coloured portion of the contact covers the iris. The centre of the lens is clear to enable you to see with no distractions.
There are four main types of coloured contact lenses:
Visibility Tint: These coloured contact lenses have a slight tint that makes them easy to see. This is quite useful for when you're putting them in or taking them out of your eyes. Typically, this tint is light blue or light green. The tint is so faint that it does not change the colour of your eye. You will also see quite clearly through this type of lens.
Enhancement Tint: This is a tint that enhances your natural eye colour. It's like adding a boost of colour that helps to define your eyes. Enhancement tints are great for people with light coloured eyes. For instance, FreshLook ColorBlends provides a bit more colour. On the other hand, Acuvue Define accents the ring around the iris known as the limbal ring. This makes your eyes look vibrant.
Coloured Lens: This opaque lens is used to completely change your eye colour. It works for all eyes, whether they are light or dark. Those using colour contact lenses want a dramatic change. This is the lens that will change your brown eyes to the baby blues you dreamed of!
Theatrical Lens: This type of lens can change the colour of your eye. However, it can also add some interesting eye effects too. For example you can get cat eyes! That's why these lenses are also called decorative, cosmetic, or fashion lenses.
Be sure to visit your optometrist for an eye exam. Your contacts must fit your eyes and you need to have the right vision prescription. Only get your coloured contact lenses from reputable sources that ask for a prescription. Protect your eyes always!
How to Choose the Right Coloured Contact Lenses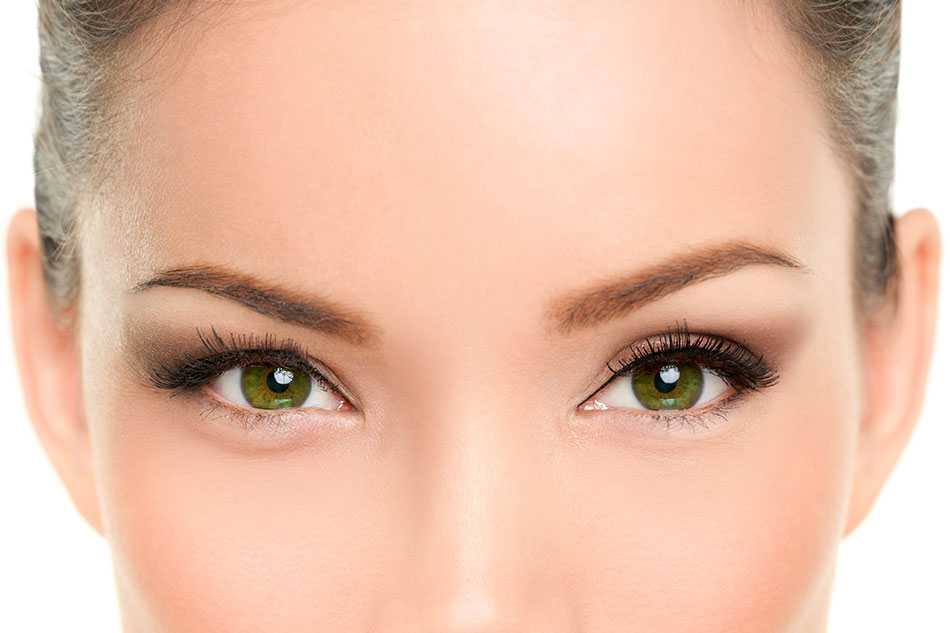 Since you have decided to change your eye colour, the next step is colour selection. Do you know how to pick the best colour for you? There are many factors to consider. You should take into account your skin tone, hair colour and your natural eye colour. You also need to think about the kind of effect you're hoping to achieve.
Here are some tips to get you started:
Your closet is a good place to start. You likely pick clothes that match your natural colour and style. Pay attention to the pieces that get you the most compliments. What are the colours of these items? These are likely the colours that make you look your best!
If you have light coloured eyes and you're looking for a subtle change, you should think about an enhancement tint. This will help to define your iris's edges and make your natural colour deeper.
If your eyes are light, but you want a new natural eye colour, find a close-matching hue. For instance, blue eyes could easily become green or gray.
Want a dramatic change from your light eyes? Think about your complexion. People with cool skin tones should consider lenses with warm tones, like light brown.
If you're dark-eyed and want a natural colour change, go with opaque lenses. Consider going for a lighter colour like hazel or honey brown.
For a dramatic change for dark eyes, look for an opaque lens with a vivid colour. Violet, green, or blue make good choices, especially for those with darker skin tones.
But, these are just our suggestions. Go for the colour that makes you happy and confident!
Custom Coloured Contact Lenses
But what if you don't like the colour choices available? Or, what if you want to be truly unique? Some contact manufacturers can create custom tints and effects. If you can think of a colour, you can wear it — as long as you are willing to pay the price!
Most custom colour lenses look natural because they are tinted rather than opaque. Some people wear custom coloured contacts without any corrective power. These are people who want to:
Change their eye colour
Cover eye problems or injuries
Reduce light sensitivity
Coloured Contacts for Sports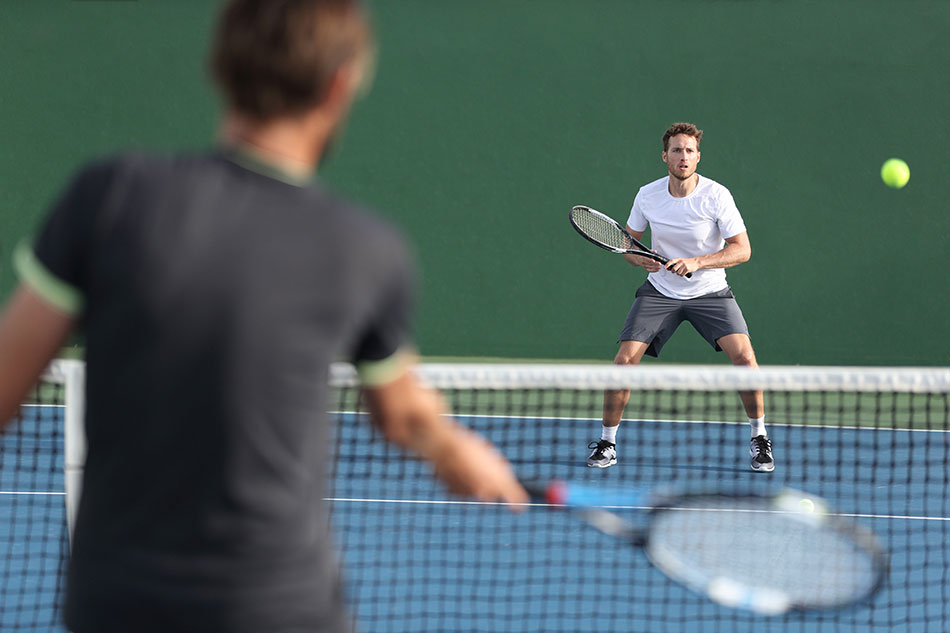 Many people who wear custom coloured contacts, do so to enhance their athletic ability. These contact lenses reduce glare as well as improve contrast and depth perception when competing outdoors.
For golfing, running and biking, people often prefer gray-green lenses. These lenses dim the glare of the sun while increasing the light in the shadows. The overall effect is to provide a near-natural viewing process.
People who play baseball, tennis and soccer, enjoy the use of amber lenses, especially if the weather is overcast or hazy. The weather condition means that the increased water vapour scatters the blue light. As a result, your visual acuity and depth perception decreases. Your eyes need to work more, so you are likely to get eye fatigue and headaches. Amber tinted contacts reduce the effect of blue light on your eyes, allowing you to perform better.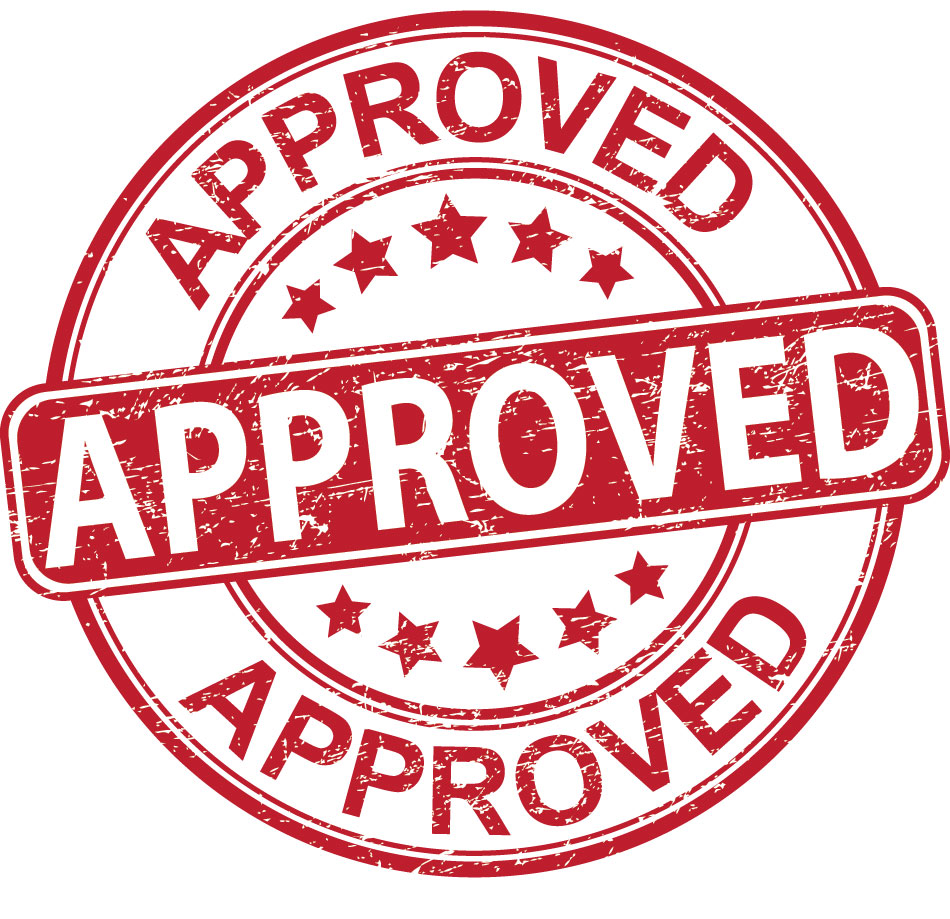 Are Coloured Contact Lenses Safe?
You may have heard the stories about coloured contact lenses damaging people's eyes and worry that this could happen to you. The truth is that coloured contacts lenses are safe. However, this is only true when you have a current prescription from an optometrist and you buy from a reputable company.
Remember, you must have a prescription to buy contact lenses. This is because contacts are medical devices. So, before buying coloured contact lenses, be sure to see your doctor. Even if you don't need contacts for vision correction, you still need a prescription to be sure that they fit correctly. You may see contact lenses sold as "one-size-fits-all," but this is never true! No pair of eyes are the same. Even costume lenses should fit you properly.
Once you have a valid prescription written by your doctor, you need to buy the contacts from a reputable company. Why? Because reputable companies only sell approved lenses. If you don't buy from a reputable company, then your contacts could be the wrong size and non-sterile. This could easily lead to corneal abrasions, eye infections and even vision loss.
Coloured contact lenses are safe as long as you are responsible. Always see your optometrist and purchase only approved lenses.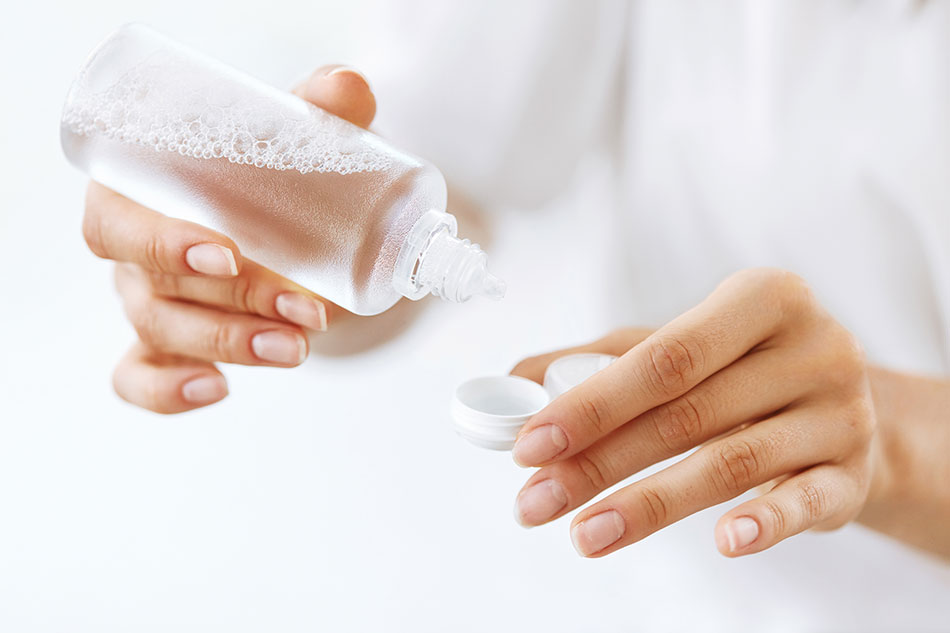 Proper Care for Coloured Contact Lenses
How do you care for coloured contact lenses? It's easy. Follow the instructions on the lenses, or those provided by your optometrist. This info will help you to know exactly how to wear, clean and store your lenses.
As with other contacts, be sure to stick with the manufacturer's replacement schedule. Wearing them longer than recommended can damage your eyes. Finally, remember to see your doctor to get a yearly prescription. Remember: this prescription is still necessary even if you don't wear contacts to correct your vision.
Coloured Contact Lenses to Go?
Ready to get your coloured contact lenses? You have all the info you need to change the eye colour you have to one you've always dreamed of. Simply speak with your optometrist about getting coloured contacts. Whether you're looking for a subtle or a dramatic change, coloured contact lenses are the perfect response.