7 Skincare Essentials You Need When Flying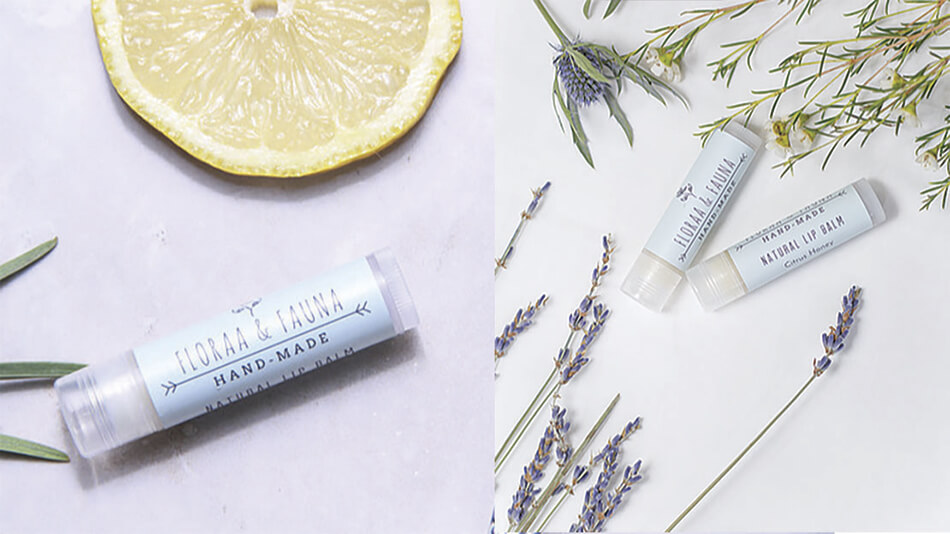 If there's one thing you learn while flying economy class, it's this: What you wear is essential, but what you put on your face is twice as important. No one wants to reach their exciting new destination looking worse than they did when they got on the plane, right? That's why your beauty routine should be as carefully curated as your packing list. It's important to choose products that work for you, with ingredients that aren't harmful to you or the environment. Plus, it's always a bonus if you can purchase a beauty product that's locally made. So, in the spirit of daydreaming about our next little vacation today, let's explore an in-flight, travel skincare routine.
Your Trusty Transport Case: The Makeup Bag ($10.00 - $28.00 CAD)

We know what you're thinking...this is not skincare! Well, you're not wrong. But, what you're transporting your skin care routine in is KEY, so this comes in at number 1.
Personally, we prefer using a clear, zip-up travel bag for skincare essentials because:
You can see your travel skincare products inside of the bag
You can quickly pass through border security
The simple design works for both men and women
If something spills inside, it won't leak on you, mid-flight (yuck!)
With a clear, small travel bag, you (and the border agents) know your products are safe.
To purchase your own, check out these cute, clear makeup bags on Amazon.ca.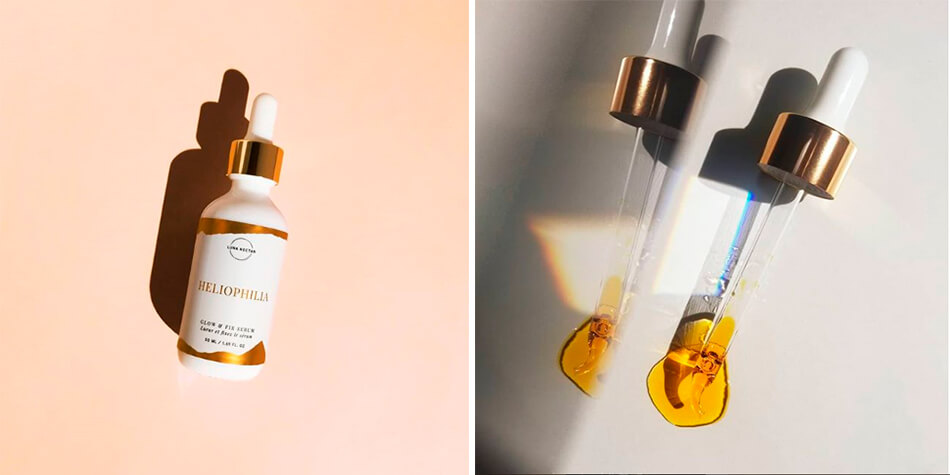 Face + Hair Serum - Heliophilia: Grown & Fix Serum ($46.00 30ml / $68.00 CAD 50ml)
We would like to point out that many of us do NOT wear makeup when we fly (or ever!). In fact, for many of us, nothing feels worse than foundation sinking into your pores at 20,000 ft. Besides, some of us have naturally dry skin, oily/combination skin, or a pimple, and we just don't want to risk irritating that.
So, how can we look polished while remaining natural?
To solve this dilemma, we present Heliophilia: a face and hair serum by Luna Nectar.
This hair and skin lifesaver addresses a lot of common problems (inflammation, redness, dryness) and gives you a nice bronzy glow.
For hair, rub a little on your ends to prevent split ends and those frizz flyaways. Extra plus - feel great knowing that this product is vegan and locally made in Vancouver, BC! So every purchase supports a Canadian business and helps our economy.
Heliophilia comes in two sizes - 30ml and 50ml. We suggest the smaller one, so you have more space for other fun things in your travel case. What glowing hair and skin in one tiny bottle? Get your Heliophilia here.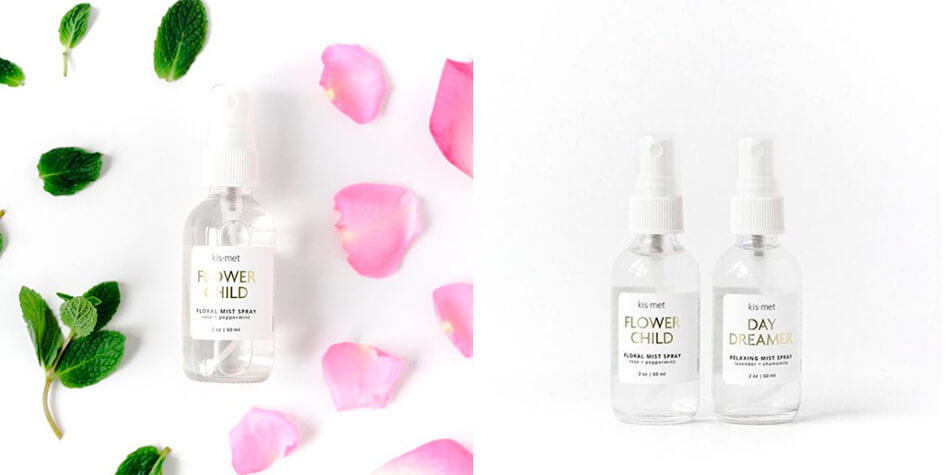 Face Mist - Kismet Floral Mist Spray - Flower Child ($19.00 CAD 60ml)
Now that you have glowing, bronzed skin and your hair is getting the tender loving care it deserves, let's continue on to healthier, moisturized skin.
Before we take off, please direct your attention to our in-flight favourite: Kismet Floral Face Mist.
This lovely spray, also locally made by a Vancouver, BC company, comes in at 60ml. We're sure it will become your go-to for hydrating and toning your face. Added bonus - it smells great! That makes it perfect for freshening up a stale rental car or hotel room, too. 1 spray, 2 sprays, 10 sprays...we can't ever get enough of this thing! Maybe we'll even spray our neighbor too... like, you're welcome?
Kismet Mist also comes in two other scents: Day Dreamer and Wild One. If florals aren't your thing, you'll love Wild One's woodsy scent. Choose the scent that's right for you at Kismet Essentials.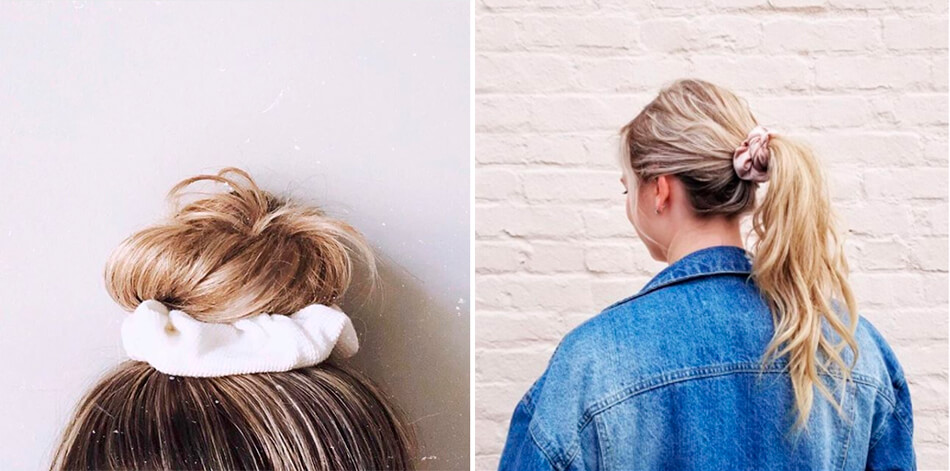 Your new favourite hair holder; Bunhead Scrunchies ($12.00 - $14.00 CAD)
Warning: Addiction to scrunchies may develop. Side effect: Buying every color you see!
Scrunchies. So simple, and yet, so useful. Besides their retro aesthetic value, scrunchies don't cause as much damage to your hair as elastics do. That makes them a lifesaver for those of us with fine, dry, or brittle hair. These Bunhead Scrunchies are the best of the bunch because they can be matched with most outfits. And if you have a tender scalp, you'll love that they don't pull or cause pain. To top it off, a mother-daughter duo in Vancouver make these by hand. And they've thought of everything — including different sizes. Order your locally-made scrunchies from ShopBunhead and never harm your hair again!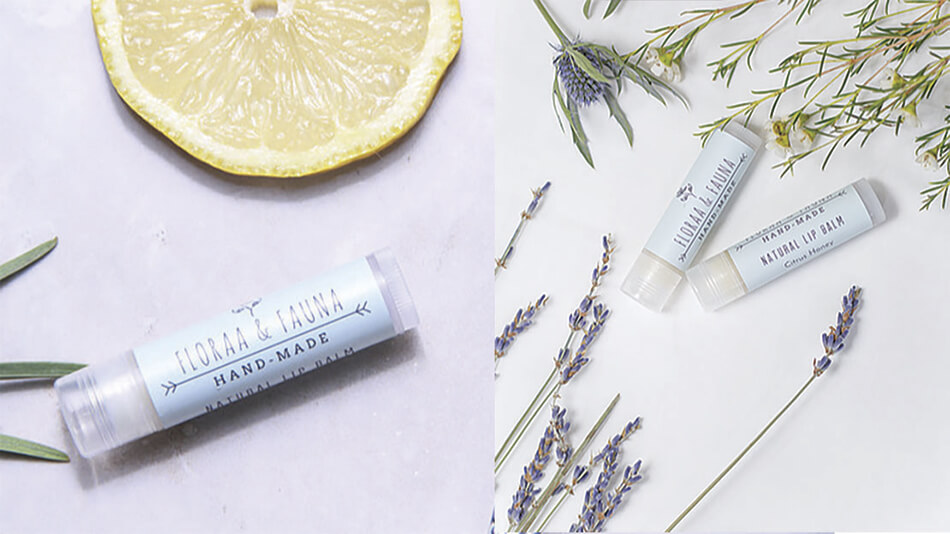 Lip Chap; Floraa & Fauna ($5.00 CAD)
Sure, you can stop in at the drug store and grab a quick cherry-flavoured chapstick or small tin of vaseline to keep your lips moisturised. But then, you're likely to lose it sooner than you board your flight (Who's actually ever finished a chapstick?).
So, if you want moisturised, luscious lips on the cheap, why not splurge (just a little!) and get a lippy that's naturally made, low in price, and really quite cute. Even more motivation to not to lose it, right?
Enter the Citrus Honey lip balm from Floraa & Fauna. With only SIX all-natural ingredients, we think it's one of the creamiest lip balms you'll ever use. This stuff is seriously addictive though, so be warned...you may end up buying WAY more than you need.
Headache Help: Saje Peppermint Roller ($26.95 10ml)
Where does one even start with this product? If you haven't used it, it will definitely change your life. The scent is heavenly, it's small enough to fit in your pocket, and IT WORKS SO WELL. This is ideal if you suffer from headaches, chronic migraines, or if cabin pressure affects you while flying.
How to use Saje: Apply it on your temples, your hairline, the back of your neck...even behind your ears. It smells divine and it has a cooling sensation that relieves even the most extreme headaches. So, if you suffer from chronic headaches, order your Saje Halo Wand here.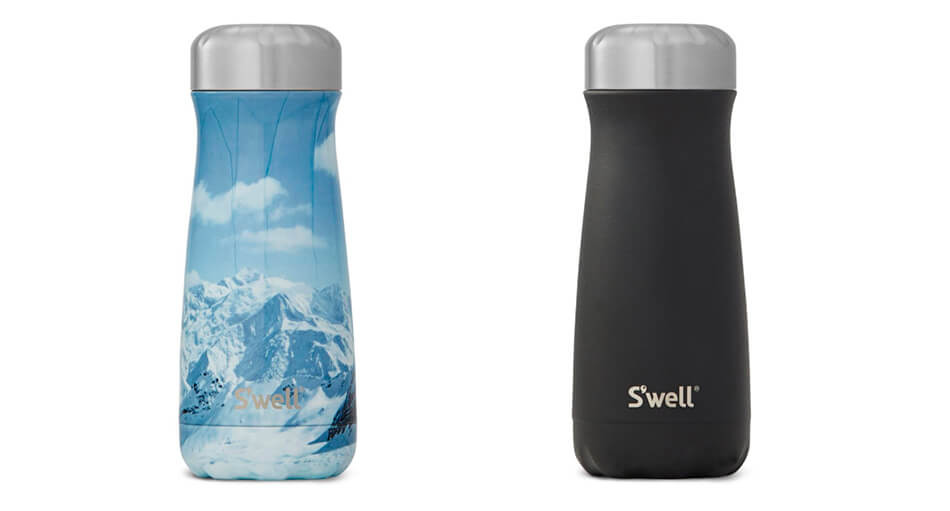 Hydration Help: Drink the Clear Juice ($30.00 - $35.00 CAD)
Last, but certainly not least, this skincare essential is easy and free: H2O.
There's no way around it: You should always drink water when you fly. Should we say it louder for the people in the back? DRINK WATER WHEN YOU FLY.
How much water? Drink two to three bottles minimum. And don't let anyone have anything less than one bottle, especially if they're sipping on in-flight cocktails!
Remember, while flying, we're all breathing recycled air for hours and are usually assaulted with a new weather system upon landing. This dries out your mucous membranes, leaving them prone to infections or viruses.
That's why water is crucial for healthy skin. And that's why we always take an empty SWELL traveller water bottle with us and fill it up once we're through security. Invest in a travel bottle; you'll be so happy you did! You can get these in most stores or from Swell's website.
Remember, hydrated skin is happy skin. So, follow these travel skincare tips to look and feel your best, wherever life takes you!