Keep Shopping and Carry-On: The Definitive Guide to Maximizing Luggage Space
We've all been there. The trip has ended and we're sitting on our overstuffed luggage, muttering: "But it all fit just fine when I left home!" If you've ever suffered from "Sudden Overstuffed Syndrome"﹘ or SOS ﹘ take heart. I'm here to show you how to maximize luggage space without supersizing your suitcase.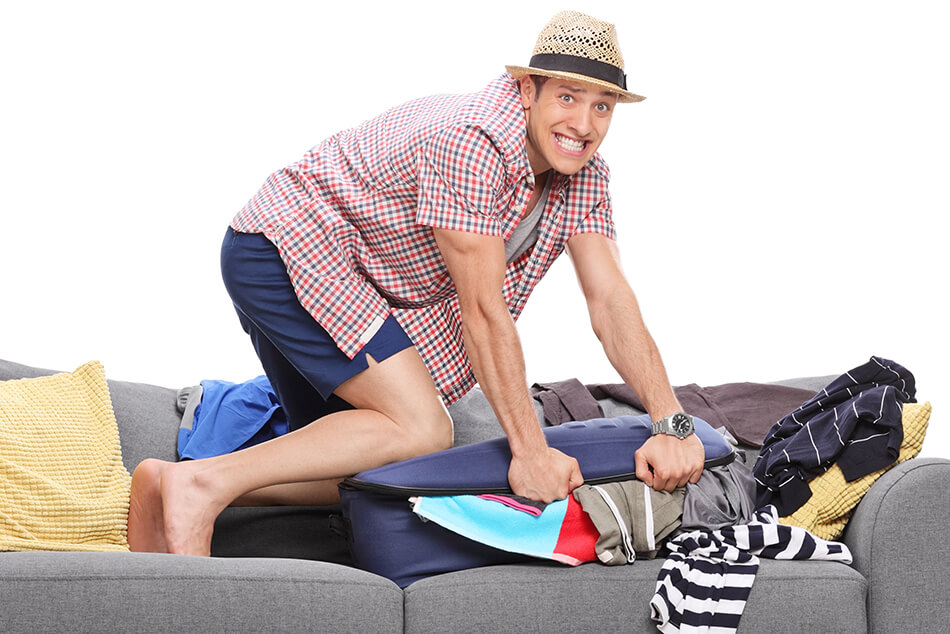 The cause of SOS is all too clear. At some point during our vacation, we just can't resist picking up "a little something" to bring back home. Even if it's simply a book for your flight, duty-free goodies, or essentials needed along the way, those babies need room, right?
Not to worry. As a world-traveller, I've had these issues, myself. So I'm here to answer the most Frequently Asked Questions on maximizing luggage space. In this blog, you'll find the best luggage options for weekend trips and extended stays, whether you're a shopaholic or not.
5 FAQs for Maximizing Luggage Space
Q. 1 How can I prevent overstuffed luggage?
To win this battle of the suitcase bulge, first consider what type of trip you're taking. That way, you'll know which luggage is best for your needs.
Choose the Best Luggage for Short Trips
For short trips, the lightest, most organized carry-on bags come from these 3 awesome companies. Most options are available in sizes that fit international overhead storage bin dimensions.
Canada's own Herschel offers lightweight luggage and duffels in fashionable, yet minimal styles. Starting at $165
If you worry about unwanted hitchhikers crawling into your luggage, you'll want a hardshell suitcase. I found this sleek baby by Samsonite on an online discount shop. Starting at $120
Ever wish you could combine a small duffle bag with a carry-on suitcase? I mean, really integrate these, so nothing falls or spills as you merrily roll along. If so, this handbag with carry-on luggage combination by Away is for you. Around $575 for the combo
About Option C: The Away Carry-On Suitcase.
I feel compelled to elaborate on the Away luggage combo. Because, while it may seem steep at first, it's actually not very pricey when you add up the features. Check out what the rolling luggage alone has to offer:
TSA approved ejectable phone battery
TSA approved combination lock
360° Hinomoto wheels
Interior compression system
Hidden laundry bag
Unbreakable polycarbonate shell
The interior compression system alone makes this the perfect luggage for Shopaholics. Combine that with the TSA approved phone battery and the security of the hardside shell and lock, and you've got the perfect luggage for light packers and weekend travellers, alike.
Whichever bag you choose, be sure it fits the overhead bin size easily. Because let's face it, as airlines cram in more seats to cut costs, there's less space for even small carry-on luggage.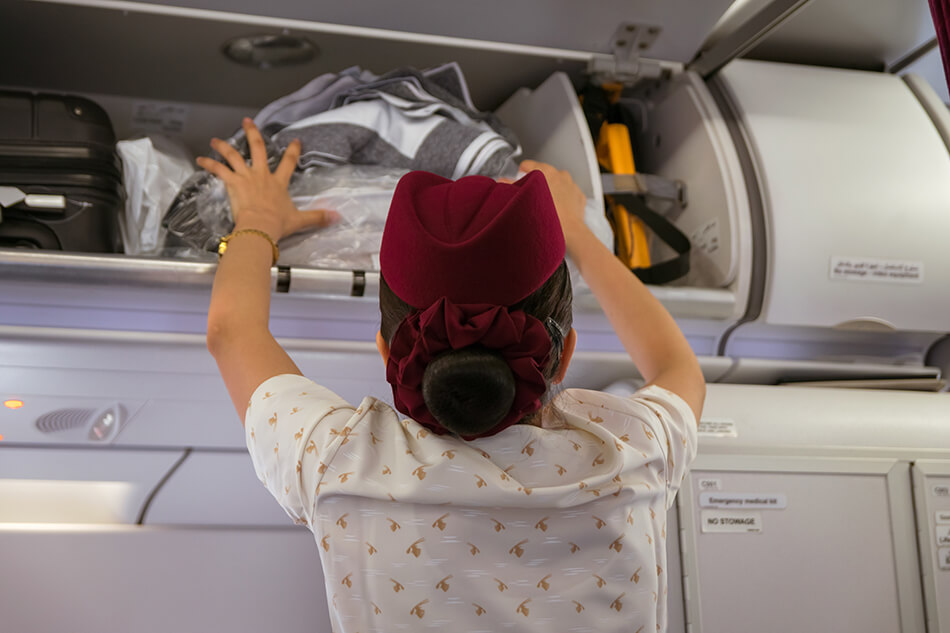 Don't get left holding the bag.
Q. 2 I plan on shopping A LOT. How do I maximize luggage space in a regular suitcase?
To maximize luggage space for shopping sprees, here are 2 solutions:
Pack clothes that you're planning on ditching soon anyway. Then, after purchasing your gorgeous new must-haves, there's room for them in your luggage. This is every fashionista's little secret when travelling to shopping meccas like Las Vegas or Paris. That way, you can hit up the cool boutiques without lugging around a 2nd suitcase.
Packing Pro-Tip: I'm not saying you should pack threadbare clothes, mind you. That would get you all the wrong looks!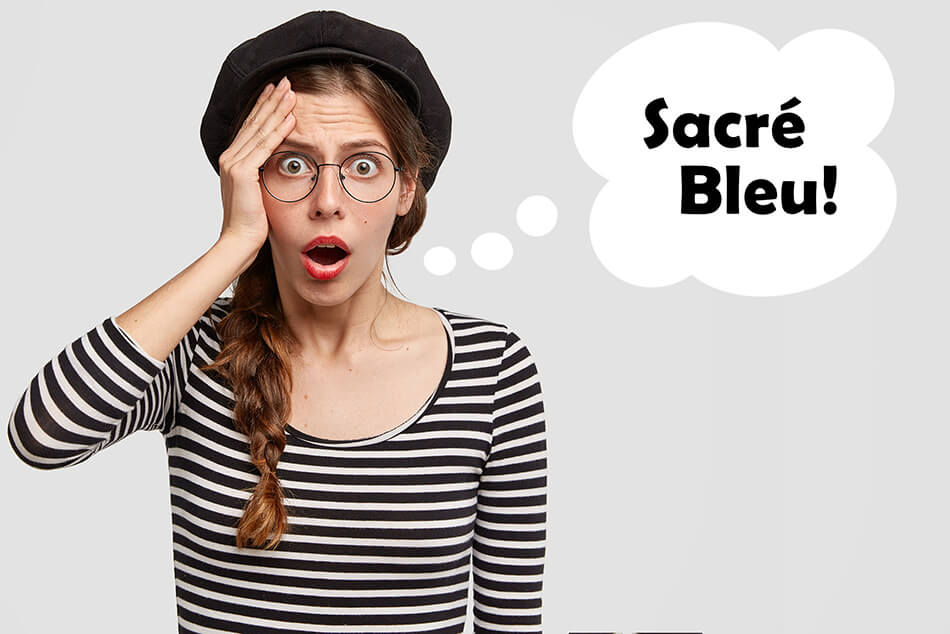 The plan is simple: Pack a "nearly empty" suitcase, so you can fill it with your newly purchased goodies while you're vacationing.
What should you pack? One quality casual outfit and one dressy ensemble that are definitely not throwaway quality. Then, pack a couple of throwaway quality clothes, in case your shopping is delayed and you're desperate for something clean to wear. Simple.
Packing Pro-Tip: If you're a bit of a shopaholic, you may want to bring along these collapsible bags, featured in Q. 3. In that section, you'll also find tips on packing minimal clothing that gives you maximum variety.
Q. 3 What is the best lightweight collapsible luggage?
If you don't want to risk a shortage of outfits during your shopping holiday, bring a lightweight foldable duffle bag. If you don't already own one, Amazon has foldable duffels for as little as CAD $25.99.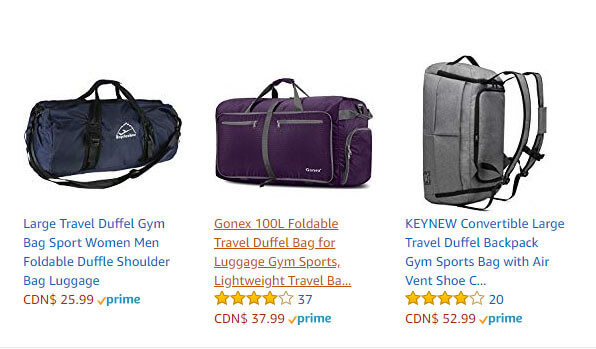 For the comfort of a backpack, with the style and function of a suitcase, check out Eagle Creek. Their Keynew Backpack Duffel makes it easy to be organized while travelling light.
How do these backpacks maximize luggage space so well? Lots of compartments are expertly "engineered" into the design. This makes it easy to store a laptop and/or tablet, shoes, toiletries, and more. And it's equally easy to find these items later, making your customs conveyor belt experience a breeze.
Packing Pro-Tip: Put your less-than-precious cargo in your foldable duffle bag. That frees up space in your regular carry-on luggage, for your new or fragile items. This way, these don't get "lost" or broken in transit.
Smart Compartments in the Keynew Backpack Duffle Bag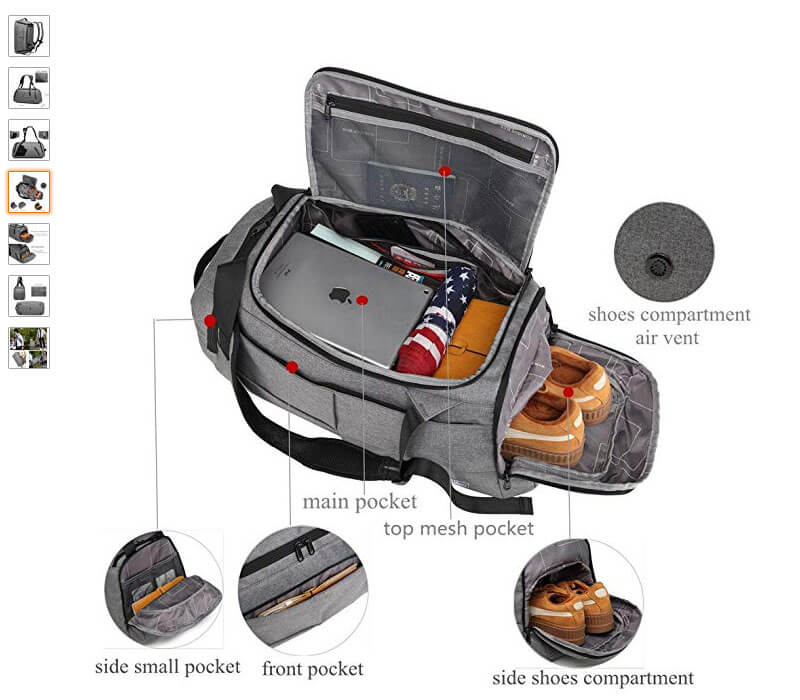 Q. 4 Got any tricks for packing lightly in a regular suitcase?
Of course! Here are 4 tips for reducing bulk in your suitcase.
1). Minimize your Toiletries Bag
You can maximize your luggage space by minimizing the size of your toiletries and makeup. Sounds basic, yet people often pack original full-size body and hair product containers for short trips. Sometimes even though the bottles are half-empty!
Stop the madness! If you don't have travel-size containers for your hair and skin products, these only cost a few bucks. Remember to buy a funnel, for no-mess filling. Then presto -- you pack only what you need!
Another option is packing sample-size toiletries. Kiehl's is my go-to store for travel-sized hair conditioner and styling products. Their products may seem pricey, but they work well in small doses. For instance, their hair conditioners need only pea-sized applications.
Travel Pro-Tip: Be sure to ask for Kiehl's samples during checkout. That way, not only do you get to try cool products, but their flat, tiny-size products are perfect for overnight trips.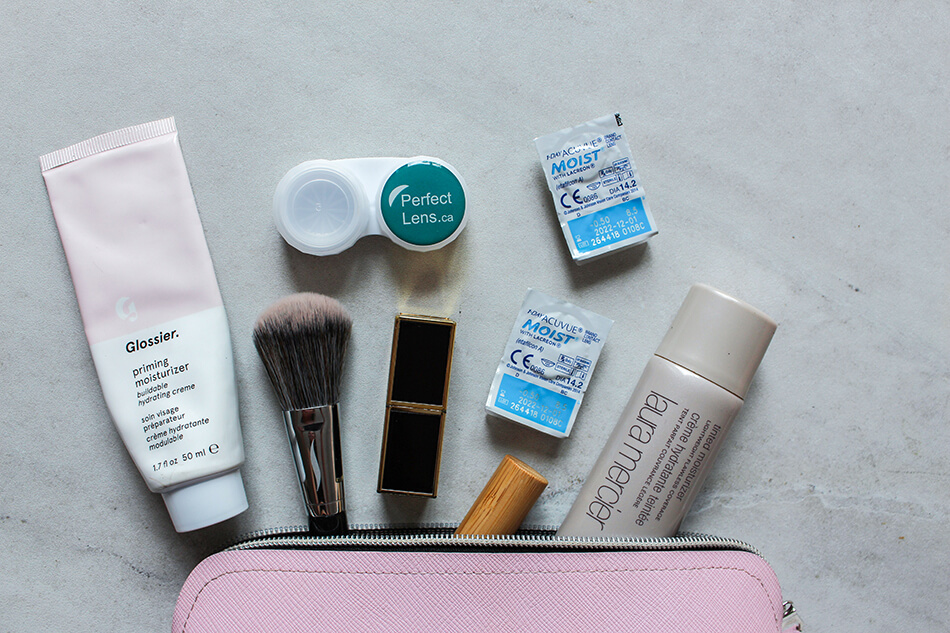 Wanna know another HUGE space waster? Makeup.
Unless you're a Vegas showgirl, there's no need to bring your whole makeup kit when you travel. Here's how to minimize your makeup bag and still look picture-perfect.
2). Minimizing your Makeup Bag
For travel-size makeup and face products, shop the check-out aisle of Sephora. You'll find everything from pore-minimizing primers, to hairspray, mousse, tiny lipsticks, tinted moisturizers, and more.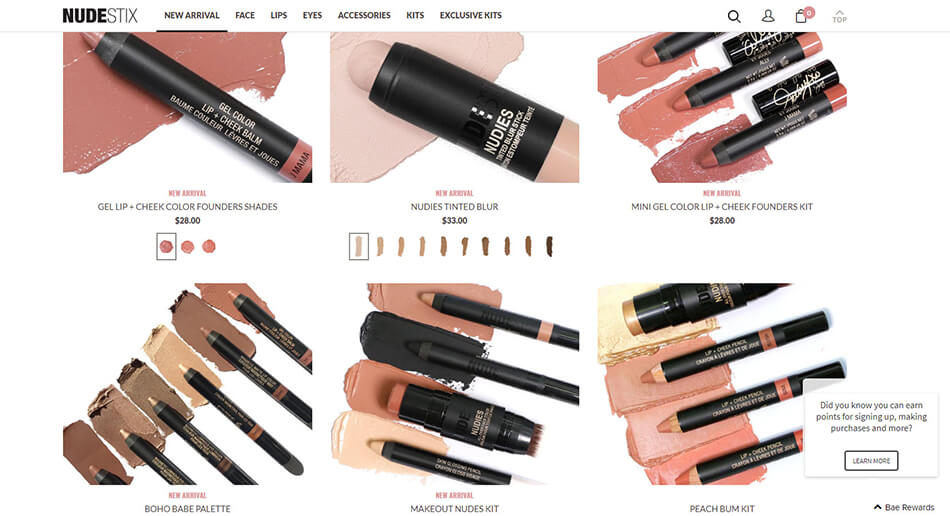 However, if you're a true minimalist traveller, check out the versatile 3-in-1 colour sticks from NudeStix, as shown above. These can be used for blush, eyeshadow and lipstick. Yes. All in one stick.
3). Pick Clothes in 1 Colour Theme
The biggest cause of SOS is packing too many different colour outfits. No one is saying to be monochromatic (unless that's your thing; then you do you)!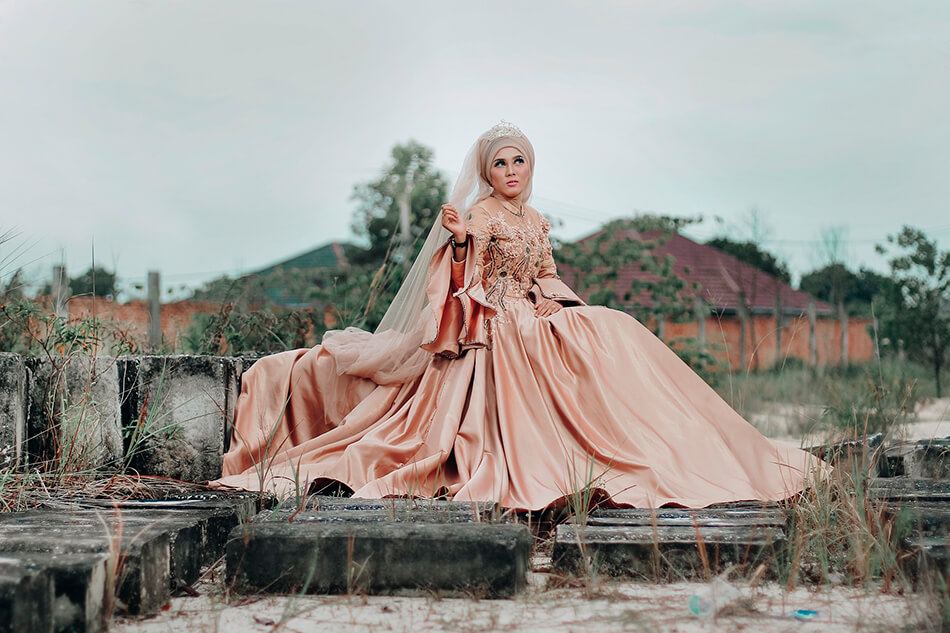 But let's be honest: When you style outfits, don't you also coordinate shoes, handbags, and accessories for that outfit's colour? Of course, you do! Not to mention the lipsticks, eyeshadows, socks or hosiery…
You get the picture.
So, the only way to reduce the amount of shoes, accessories, lipsticks, and outfits, that go with each colour outfit, is to stick to one "major" colour theme. Then work around that.
For instance, you can do black as your major colour (pants, jackets), then add red, lavender or camel for your shirts. For shoes and satchels/handbags, you can pack either black, tan, or nude. This way, your entire collection will be easy to mix and match.
Packing Pro-Tip: Need an evening handbag as well as a day purse? Just use a wristlet for nightclubbing. Make sure it fits your lippy, credit card, keys, and smartphone. Problem solved.
Travel Attire Checklist for Any Gender
For those of you who need help packing a minimal wardrobe, here's a travel attire checklist. I've made one for femme fashion, as well as unisex or male.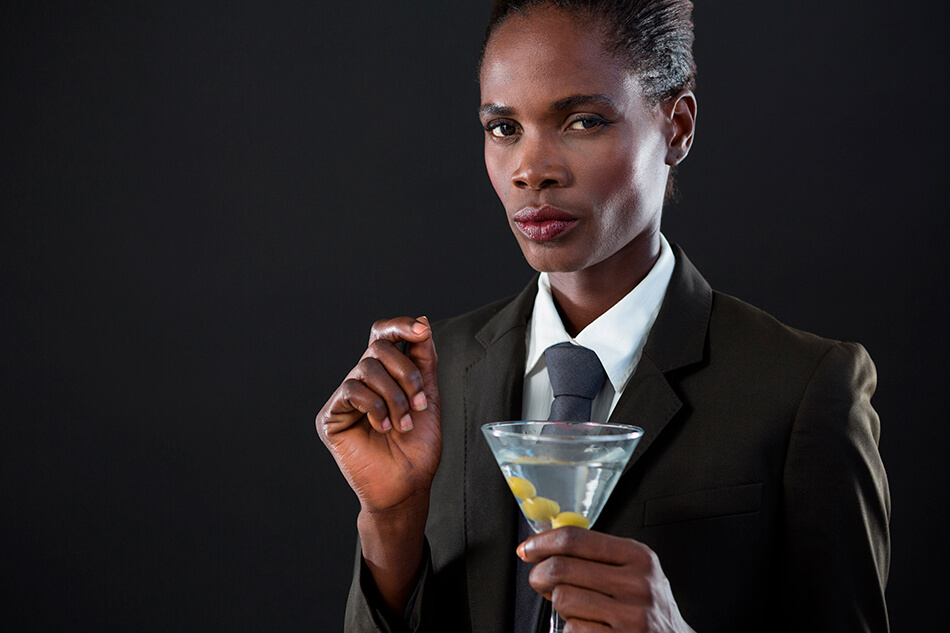 For Unisex or Male Fashion: Pack one pair of dark jeans for dressing up or down. Pack one pair of comfortable loafers. This can go with your jeans, shorts, or dress pants. Find 3 tops for casual chic outings and 2 shirts that are slightly more dressy. Then add your dress pants if you need that.
If you think you'll be attending a "jacket required" venue, choose a smart blazer that pairs well with jeans or dress pants. This can also double as a warm layer if needed for a ferry ride (or a yacht cruise, if you're fancy).
Femme Fashion: For versatility in footwear, metallic tone sandals are the best. They go with shorts, dresses, jeans… everything.
Still confused on what colour theme to build your attire around? Whether you're dressing femme, male, or androgynous, check out this handy neutral colour chart. Choose one column as your colour base. If that's too sedate, add colour via statement accessories. That means bold hosiery or quirky socks, patterned ties or scarves, and eye-catching cuffs or bracelets. Even bold nail polish is an accessory (that you don't have to pack)!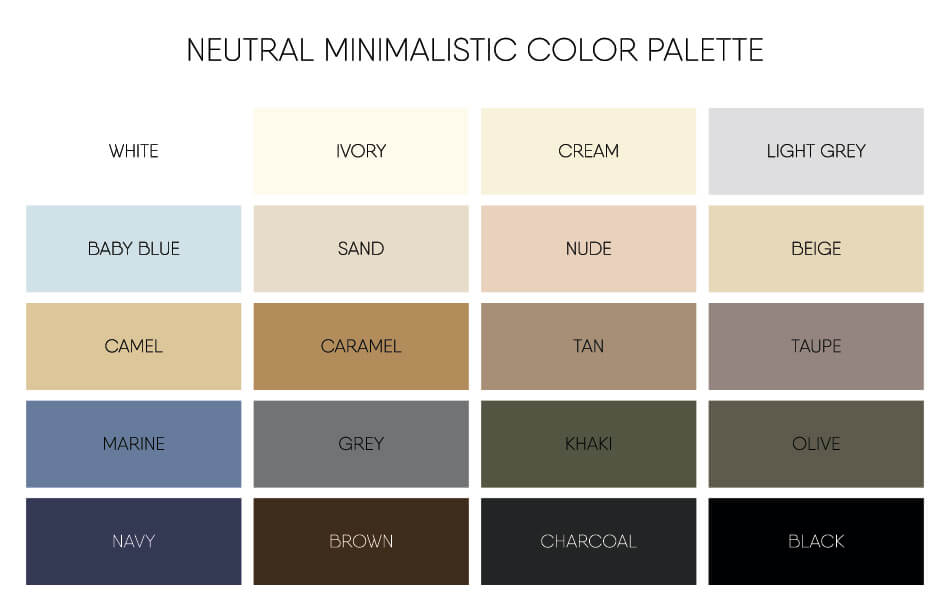 Compressing Bulky Clothing
You've seen storage compression bags, haven't you? If travelling to a colder climate, compressing your down jacket and long johns will save you heaps of space. Because compressing fabric will cause wrinkles, use compression bags for things like socks, undershirts, and underwear. Even jeans, if you fold them carefully ahead of time. But don't do this to a silk shirt or party dress!
Pro-Tip: While the instructions might say to use a vacuum cleaner suction when compressing the bags, here's why you shouldn't do that when packing for a trip...
Think about it: Unless you have a vacuum cleaner at your vacation destination, you won't be able to pack out the same way that you packed in. And you'll be stuck like the poor guy in our opening photo.
Don't be that guy. Plan ahead and enjoy travelling light, by choosing compression bags that only require folding.
Now for the million dollar question: Where is the best place to travel for shopping? Hmmmm… Do I have to choose?
Of course, NYC and Paris come to mind, but today, we'll focus on Las Vegas. It's one of the best shopping cities in the USA.
Why? Simply put, Las Vegas is one of the most economical holiday destinations you can find. This means more money for gambling (if that's your thing), or shopping (yes, please!).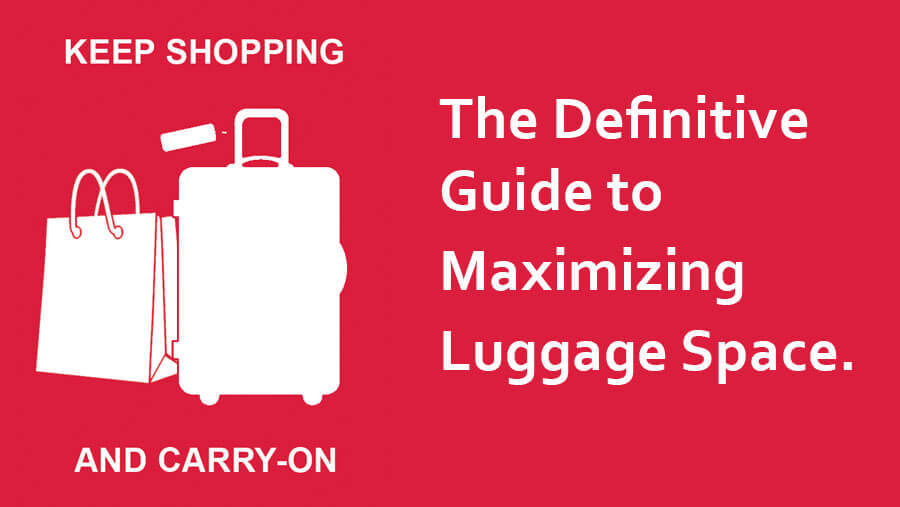 The Best Las Vegas Shopping, Bar None
While you can easily splurge on award-winning meals in Vegas, you can save money by noshing on delicious cheap eats, instead.
And if you win a hand at the casino? Well, there's no shortage of great shopping options to celebrate your win! In fact, here are a few of the best Las Vegas Shopping Malls:
Las Vegas North Premium Outlet: Located just 2 miles north of The Strip, this outlet has over 175 designer and name-brand stores. You'll find Armani Outlet, David Yurman, Diane Von Furstenberg, Kate Spade New York, Michael Kors, Saks Fifth Avenue, and more for 25% to 65% less than retail. It's an outdoor village-styled center, so be prepared with sunscreen, comfortable shoes, and perhaps bottled water and a hat. If you get peckish, it also has a food court and a full service restaurant, The Cheesecake Factory. It's an easy drive, taxi, or public bus ride, so if you want to score some good deals on designer clothes, check it out.
The Shoppes at The Palazzo: For luxury shopping experience, visit this Venice themed shopping center. The stores are all high-end brands.
Looking for a novelty gift like Showgirl feather accessories, a cool hat to wear in the blistering sun, or one-of-a-kind finds? Check out these off-the-beaten-path Vegas shops.
Q. 5 I'm not much of a shopper. Why do I need an extra bag?
Even if you're off to see family and friends in the middle of nowhere, you may need extra luggage space. Why? Well, ask yourself this:
Does Aunt Betty have a penchant for pottery?
Is little junior in the arts and crafts stage?
My point is, chances are, a loved one may want to give you a keepsake or memento. And you wouldn't want to hurt anyone's feelings by leaving that behind, would you?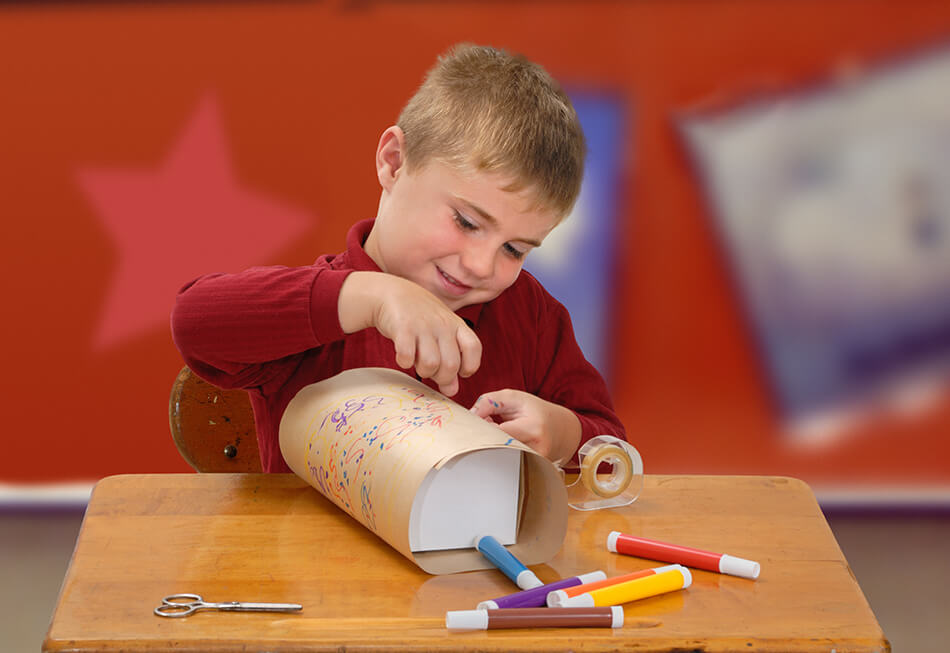 Awww... of course not! That's why carrying a pocket-size foldable shopping bag is always smart. In fact, to cut back on plastic waste, it's good to have these on hand for impromptu grocery shopping, anyway.
Okay, so let's say you didn't heed my advice and, sure enough, you can't close your suitcase now.
Lucky for you, there's always the post office. Just mail any non-breakable gifts or purchases back home.
Travel Pro-tip: You can always claim that your not-so-desirable gifts were lost in the mail. Just kidding! Or am I? (No, offense, Aunt Betty!)
And that concludes our tips for maximizing luggage space, so you can keep shopping and carry-on! Do you have a trick for travelling light? We'd love to hear it! Share your tips with us on our Facebook page. And be sure to sign up for our free vacation. You can win a luxury trip for 2 to Las Vegas or Orlando, Florida. Good luck, and we hope to see you in the winner's circle!