What to Expect at a Contact Lens Exam and Fitting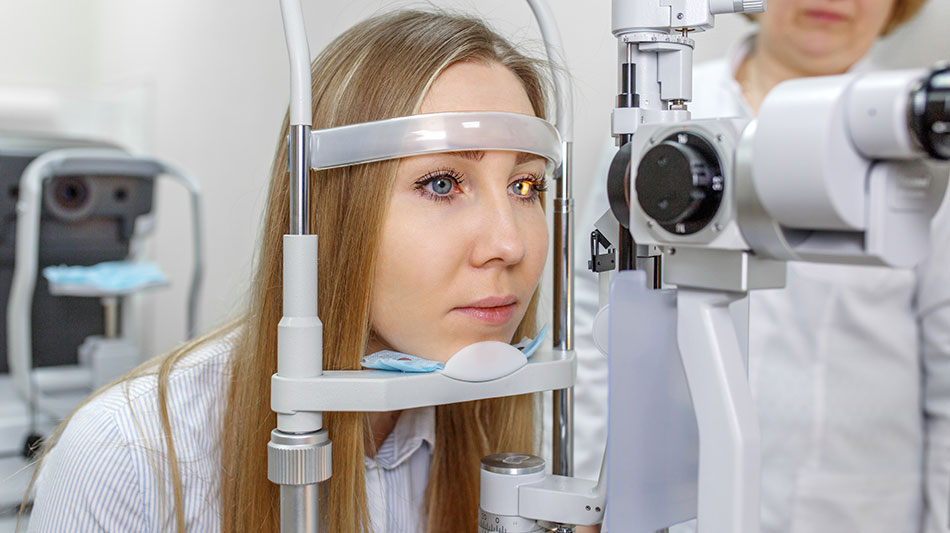 You may not have known that a contact lens exam differs from a regular eye exam, but it does! Here's what you need to know about them.
Whether you're trying contacts for the first time or need a new prescription, you must have a contact lens fitting. The Canadian Association of Optometrists advises that there are risks involved in buying your contacts online - -which is true when buying from a disreputable vendor and not doing your homework. However, with an eye exam, an in-person contact lens fitting and up-to-date prescription, you are fully ready to shop for the best deal from a reputable retailer online. May we suggest PerfectLens.ca?! We're located in Burnaby, BC, Canada and our mission is to provide you with top brands at the lowest price. A pretty good deal, eh?!
Your Contact Lens Choices
As a quick browse of any contact lens website will show, there are many types available. Contact manufacturers invest heavily in research and development for innovations in lens technology. Today, they come in a huge array of materials, wearing times, sizes and colours.
Approximately 3.5 million people in Canada wear contact lenses. Many people have also switched from reusable lenses to daily disposables in recent years. But what works for one person may not necessarily work for another. The main goal of a fitting is to find the type and brand of lens that work best for you.
Making an Appointment
When scheduling your appointment, make it clear that you need a contact lens prescription. That way, your eye doctor can allocate enough time to perform all the necessary tests. Have your regular eye exam and your contact lens exam with the same doctor since it'll save you trouble.
Even with exam results from one doctor, a second one may still insist on repeating the tests. While this is necessary to confirm the health of your eyes and ensure the measurements are precise, you'll have to spend extra time and money.
Your First Contact Lens Exam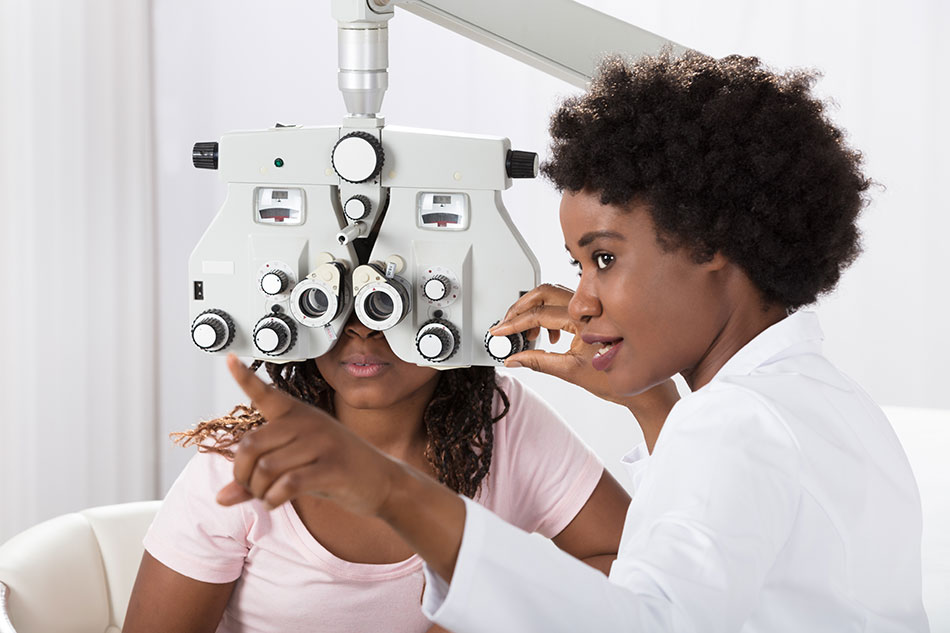 Every contact lens exam begins with a consultation where your optometrist asks about your medical history and lifestyle. Gone are the days of one-size-fits-all contact lenses. Your doctor will consider your general health, hobbies and profession to decide which contacts are right for you.
The first part of a contact lens exam is a standard eye exam. Your eye doctor will determine your prescription and refractive error using various lenses and letter boards. Next, he or she will perform cover tests. These tests analyze how well your eyes work together.
Your doctor will then use a slit lamp to determine the interior health of your eye. Afterwards, you will have an eye pressure test. A puff of air is blasted into the eye to check for glaucoma. Most people find these tests a little unpleasant, but not at all painful.
Finally, your optometrist will dilate your pupils to see how the back of your eyes (retinas) are functioning.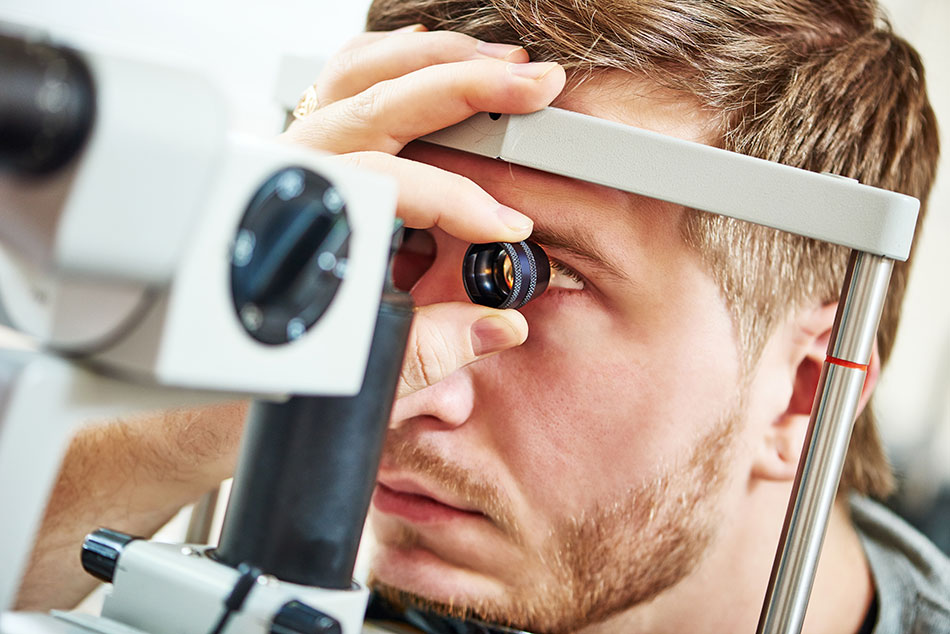 Now, your optometrist will move on to the contact lens fitting. These are the measurements that he or she will take. Please note that these steps may happen in any order:
Corneal Measurement
Using an instrument known as a keratometer, your doctor will determine the curvature of your cornea, the clear part of your eye. Keratometers only measure a small section of the cornea, so a corneal topographer may be used as well.
During this test, you will sit facing the machine with your forehead resting on a brace. A light is then shined into your eye. The corneal topographer analyzes how your eye reflects the light, which gives the precise measurements of your cornea.
Your optometrist may need even more information about your eyes, so he or she may also utilize a device for wavefront measurements. This test will also reveal if you have astigmatism. Astigmatism is quite common and refers to any irregularities in the curvature of the cornea or lens. This condition can be treated using either gas permeable or toric contact lenses.
Pupil and Iris Measurements
Although there are machines that measure the horizontal and vertical diameter of your pupil, many optometrists still prefer the ruler approach. Whichever method your doctor chooses, he or she will likely use the same one to measure your iris, the coloured part of the eye.
Your contact lenses should not only fit your eye perfectly, but also blend in. These measurements will ensure that your lenses look natural.
Tear Film Evaluation
One of the biggest issues contact wearers face is dry eye syndrome. When your eyes aren't producing enough moisture, they become red and irritated. If left unchecked, this dryness can damage the surface of your eye, which can, in turn, lead to infection.
Your optometrist will use a small strip of paper placed underneath your lower eyelid to test your body's ability to produce tears. You will close your eyes for around five minutes. Your eye doctor will then retrieve the piece of paper and use it to determine your tear production ability.
If your eyes are prone to dryness, he or she might recommend a newer form of soft disposable lens with moisture technology, such as Acuvue's Oasys 1-Day lenses with HydraLuxe Technology. But if your dry eyes are severe enough, your doctor may decide that you cannot wear contact lenses at all.
After the Contact Lens Fitting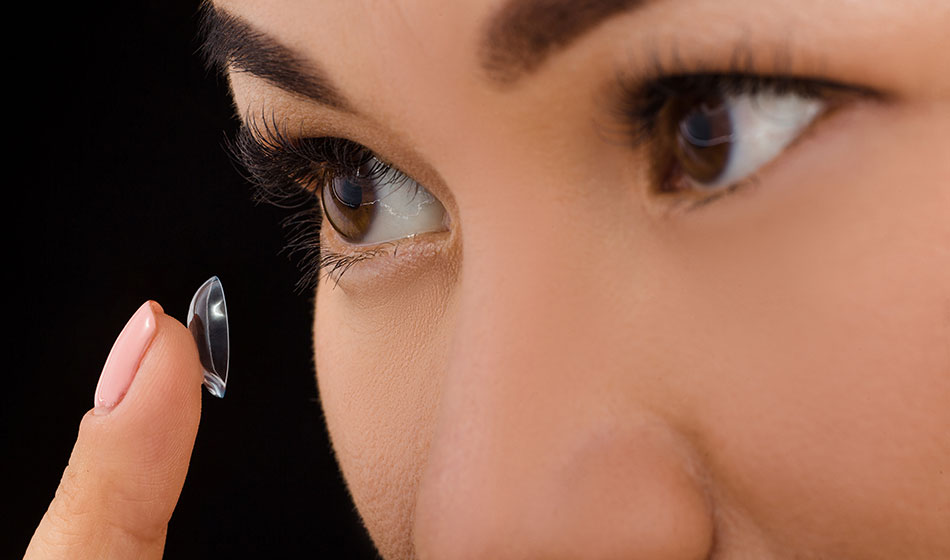 After your initial contact lens fitting, you'll have to schedule a follow-up appointment. If your lenses fit well, your vision is sharp and you experience no discomfort, great! But for some people, it takes a few tries to find the perfect lenses.
If you have dry eyes, your optometrist may wish to try lenses of different types to see how they fare with limited moisture. He or she may also use fluorescein to check your contacts. This picks up any defects that may harm your eyes.
Once your final prescription is set, you can use that prescription to buy contact lenses from your doctor or online. The prescription will include the contact lens power, base curve and diameter of your eyes. Without these measurements and an up-to-date prescription, you will not be able to buy contacts online.
From this point on, you must have a contact lens exam every single year—no skipping! Regular exams not only make sure that your lenses are working, but can also detect eyes abnormalities or diseases early on.